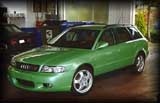 Euro styling tuner Caractere has produced body kit modifications of the first order for the 2013 Audi A4, and plenty of other German makes for as long as we can remember. LLTeK was the FIRST to bring these Audi body kits to North America - before Audi's spectacular rise in popularity. Lookin back, our body kit from this european supplier's quality offerings was a Minerva green A4 B5 avant seen above. Click the image for the original small pop-up enlargement. Back then, the internet was so slow that large images were verboten.
The 2-piece halogen headlights with Bosch clear corners and fog options made the bumper modification a hit; this latest body kit for the latest Audi A4 is expected to do the same because the design and manufacture was and is ahead of the curve.
Caractere quality is recognised worldwide because no corners are cut, no substitutions are made and reasonable facsimiles will never make the grade; You have found the caliber you demand for your Audi and LLTeK will deliver to your door.
These motorsports products are designed by professionals with decades of experience (probably more than they would care to admit) - the parts are manufactured under strict internationally accredited practices and then tested by the motor authority TÜV for approval.
The benefits are summed up by 1) zero surprise from the outset, 2) quality and 3) durability over the life of your vehicle.
You can request more information or pose questions by e-mail.
Here are the kit components offered: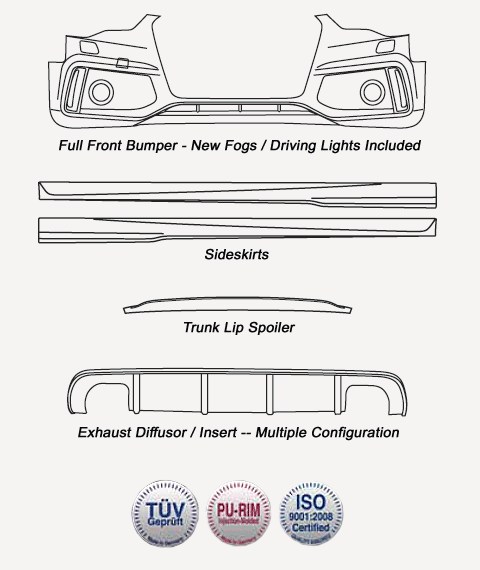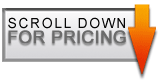 As illustrated the 2013 A4 B8 facelift kit (direct from Europe) consists of:
A Full Front Bumper including new fog lights


Sideskirts


A Trunk Lip Spoiler


A Rear Bumper Insert configured for OEM or Custom Exhaust options
Diffusor available with / without mufflers and / or Sport tips


Caractere CW1 wheels ( 19'', 20'', 21'') in Graphite or Sterling Finish
line#
part#
description
composition
price
1
CARA48K2-20 (B8) FL
Front Bumper including new Fog Lights
For vehicles WITH or WITHOUT Headlight Washers WITH or WITHOUT Parking Sensors*

PU-RIM
$1844

*Note: For A4-S-Line, you must purchase A4 headlamp covers separately from your local Audi dealer.




DETAIL: quantum grille - drl fogs - lower vent - CW1 wheels
adaptive cruise control option available


2
CARA48K2-21 (B8) FL
Adaptive Cruise Control Option

$319
3
CARA48K-13 (B8)
Side Skirts (set - left and right)
PU-RIM
$844

Ask about your options in badges!


Quantum RS Facelift Grilles

Order Your Grille Today!

G1
QGYT-A48K (B8) FL GBK
Front Grill - Gloss Piano Black Finish

ABS
$699




Click on Grille and View Enlarged Pop-up Image Version

Grille price includes optional install Euro-spec license plate mount



Quantum Grille released for 2013 facelifted Audi A4 B8(8K)
Piano Black Frame with Gloss Black Mesh
PDC Parking Sensor Ports Included
Part# QGYT-A48K (B8) FL GBK
Introductory Price of $699
Badging purchased as optional separate item



G2
Part# QGYT-A48K (B8) FL SIL
Front Grill - Matte Silver Finish

ABS
$699

Quantum Grille released for 2013 facelifted Audi A4 B8(8K)
RS Matte Silver Frame and matte Silver Mesh
PDC Parking Sensor Ports Included
Part# QGYT-A48K (B8) FL SIL
Introductory Price of $699
Badging purchased as optional separate item






Call LLTEK! Toll-Free in North America 1 888 465 5835 / 1 888 GO LLTEK
Business Hours 8:30 AM to 5:00 PM (Eastern Time) Monday through Friday (GMT -5:00)



Line ID
Product#
Description
Material
Price
4
CARA48K2-22 (B8) FL
Rear Wing

PU-RIM
$599





5
CARA48K2-23 (B8) FL
Rear Bumper Insert - 2 Tips Left
OEM vehicle fitment - 2 exhaust tips on left side
1.8 TFSI / 2.0 TFSI / 2.0 TDI / 3.0 TDI Clean Diesel



PU-RIM
$911


make your audi go faster


6
CARA48K2-24 (B8) FL
Rear Bumper Insert - 1 tip left + 1 tip right
OEM vehicle fitment - 1 exhaust tip on each side
3.0 TFSI / 3.0 TDI
PU-RIM
$1029
7
CARA48K2-25 (B8) FL
Rear Bumper Insert + Sport Muffler
+ Uragano / Hurricane Style Exhaust Tips
1.8 TFSI / 2.0 TDI
PU-RIM &
Stainless Steel
$2979
8
CARA48K2-26 (B8) FL
Rear Bumper Insert + Sport Muffler
+ Uragano / Hurricane Style Exhaust Tips
3.0 TFSI / 3.0 TDI
(Not Compatible with 3.0 TDI "Clean" Diesel version)


PU-RIM &
Stainless Steel
$2749
9
CARA48K2-27 (B8) FL
Rear Bumper Insert + Sport Muffler
+ Uragano / Hurricane Style Exhaust Tips
2.0 TFSI
PU-RIM &
Stainless Steel
$3099

S-line Rear Bumper Exhaust Inserts and Optional Sport Mufflers

10
CARA48K2-28 (B8) FL
S-LINE Rear Bumper Insert 2 Tips Left
OEM vehicle fitment - 2 exhaust tips on left side
1.8 TFSI / 2.0 TFSI / 2.0 TDI / 3.0 TDI Clean Diesel


PU-RIM
$1139
11
CARA48K2-29 (B8) FL
S-LINE Rear Bumper Insert - 1 tip left + 1 tip right
OEM vehicle fitment - 1 exhaust tip on each side
2.0TFSI / 3.0TFSI / 3.0 TDI


PU-RIM
$1255
12
CARA48K2-30 (B8) FL
S-LINE Rear Bumper Insert + Sport Muffler
+ Uragano / Hurricane Style Exhaust Tips
1.8 TFSI / 2.0 TDI
PU-RIM &
Stainless Steel
$3209
13
CARA48K2-31 (B8) FL
S-LINE Rear Bumper Insert + Sport Muffler
+ Uragano / Hurricane Style Exhaust Tips
3.0 TFSI / 3.0 TDI
(Not Compitable with 3.0 TDI "Clean" Diesel version)


PU-RIM &
Stainless Steel
$2979
14
CARA48K2-32 (B8) FL
S-LINE Rear Bumper Insert + Sport Muffler
+ Uragano / Hurricane Style Exhaust Tips
2.0 TFSI
PU-RIM &
Stainless Steel
$3329



CW1 wheels ( 19'', 20'', 21'') in Sterling or Graphite Finish