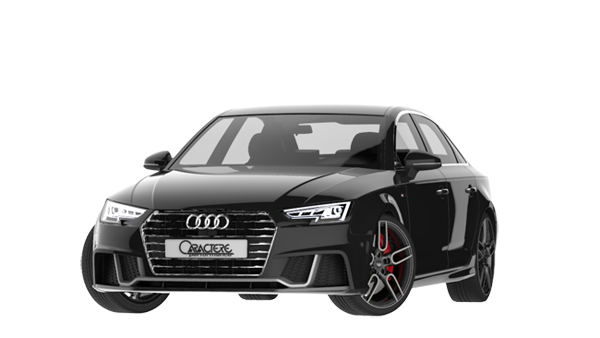 Euro styling tuner Caractere is recognised worldwide as a leader in styling products for German cars. The latest project has produced a superb styling modification for the 2017 Audi A4, which has common application for the sedan, avant (including S-line.)
LLTeK enjoys a long-standing relationship that goes back to the Audi A4 B5 (1996) and was FIRST to bring these Audi body kits to North America - before Audi's spectacular rise in popularity. Caractere quality is recognised because no corners are cut, no substitutions are made and reasonable facsimiles will never make the grade; you have found the caliber you demand for your Audi and LLTeK will deliver to your door.

These motorsports products are designed by professionals with decades of experience. All parts are manufactured under strict internationally accredited practices and then TÜV motor authority tested for approval. The benefits are summed up by 1) zero surprise from the outset, 2) superb quality and 3) durability over the life of your vehicle.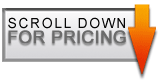 Here are the kit components offered:
The 2017 A4 B9 modification (direct from Europe) consists of:
A Full Front Bumper designed to integrate your OEM grille


Sport Sideskirts


A Trunk Deck Spoiler (Sedan)


A Rear Bumper Valence /Diffusor with integrated Sport tips


Caractere CW1 wheels ( 19'', 20'', 21'') in Graphite or Sterling Finish
Body Kit Price Schedule
A4 8W Sedan & Avant (includes) S-line 2017 on

Line#
Part No.
Description
Materiel
Price


click for enlarged pop-up sedan image
1
CARA48W-01
Front Bumper
For vehicles with or without headlamp washers
and/or with or without and parking sensors
PU-Rim
$1888

click for enlarged pop-up avant image
2
CARA48W-02 PDC
OPTION For vehicles with Park Assist
$166


make your audi go faster


3
CARA48W-03 ACC
OPTION - For vehicles with ACC - Adaptive Cruise Control
$388

click for enlarged pop-up sedan image
4
CARA48E-04
Side Skirts (Left and Right)
PU-Rim
$888

click for enlarged pop-up avant image



Call LLTEK! Toll-Free in North America 1 888 465 5835 / 1 888 GO LLTEK
Business Hours 8:30 AM to 5:00 PM (Eastern Time) Monday through Friday (GMT -5:00)

Mobile - TAP & CALL NOW - Toll-Free



Grill GBK
JC-A48W(B9) PFL CHGBK
Aftermarket RS Grill styling
piano black glossy frame with black mesh
A4 B9 Grill Details Here
molded poly plastic
$699
Grille CHGBK
JC-A48W(B9) PFL CHGBK
Aftermarket RS Grill styling
chrome/silber frame with black mesh
A4 B9 Grill Details Here
molded poly plastic
$699
5
CARA48W-05
Rear Diffuser with integrated exhaust tips
(1 left/1 right/3 pieces) - 1.4TFSI, 2.0TDI (150HP)
PU-Rim
$1666
6
CARA48W-06

Rear Diffuser with integrated exhaust tips
(1 left/1 right/3 pieces) - 2.0TDI (190HP), 3.0TDI


PU-Rim
$1666
7
CARA48W-07

Rear Diffusor with integrated exhaust tips
(1 left/1 right/3 pieces) - 2.0 TFSI
PU-Rim
$1666
8
CARA48W-08S

S-Line Rear Diffusor with integrated exhaust tips
(1 left/1 right/3 pieces) - 1.4TFSI, 2.0TDI (150HP)


PU-Rim
$1777
9
CARA48W-09S

S-Line Rear Diffusor with integrated exhaust tips
(1 left/1 right/3 pieces) - 2.0TDI (190HP), 3.0TDI

PU-Rim
$1777
10
CARA48W-10S

S-Line Rear Diffusor with integrated exhaust tips
(1 left/1 right/3 pieces)2.0 TFSI
PU-Rim
$1777
11
CARA48W-11

Rear Spoiler - Sedan


Urethane
$599



Afterhours? - click here and request an e-mail response.





CW1 wheels ( 19'', 20'', 21'') in Sterling or Graphite Finish