November 25, 2010 - Audi A8 and Hofele RS eight Conversion

"Is there help for this man?" asks family member Stacey in e-mail about Dad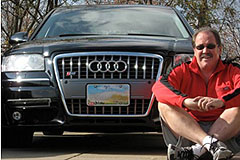 Recently, LLTeK received some correspondence from an Audi A8 owner in Ohio. Larry sends a couple of photos and also cc'd some playful banter from the family aimed at him about what else... THE CARS!

Larry upgraded the A8 D3 with the Hofele RS8 body kit and sent a note along letting us know how well things turned out - plus a glimpse of his family. Thank you for that, Larry.

Now, obviously, here's a guy who likes his Audis. From where we sit, it would be difficult to find fault in that, and given the time of year - it seems a good thing to share. LLTeK likes it a bunch when a customer gets back to us with positive feedback and we can publicise it. It's Thanksgiving and we're not the only ones who have a lot to be thankful for.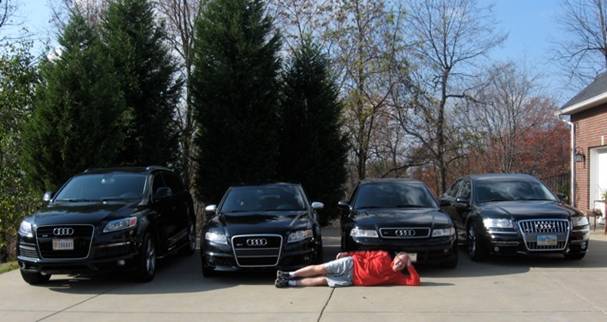 Larry and the reasons his family have such fun giving him a hard time.