July 10, 2003 - Matching Lower Center Grills To Be Available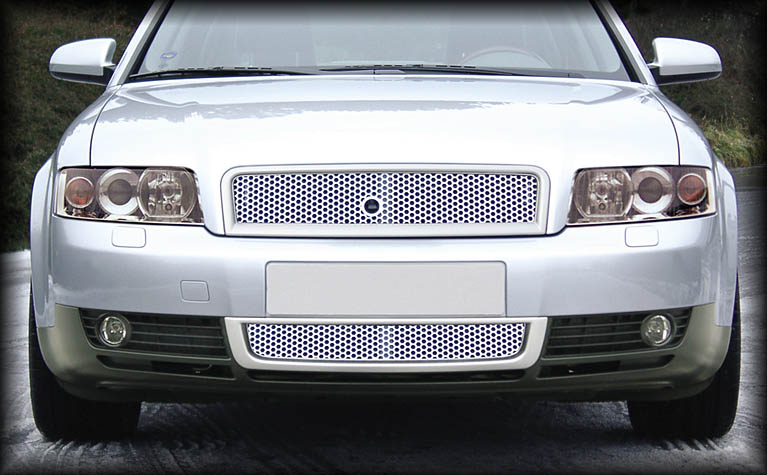 Today LLTeK announced the addition of Kamei's Black or Chrome Matching Twin Lower Center Grill for the A4 8E (years 2002>) as an extension to the currently available upper Black or Chrome Hex Sports Grill. The matching lower center grill is a brilliant compliment to the existing Sports Grill and reflects a sharp design sensibility. The Hi-Polish Chrome set represents a break with "the understated look" and recognises a sector of the market that appreciates a more aggressive and vibrant style. Preference and taste aside, both versions - Black and Hi-Polish will be available.

Pricing for either version of the lower grill has not yet been established but will be posted on LLTeK's Grills for Audi PAGE as soon as landed costs have been finalised. North American Audi enthusiasts will be pleased to note both upper and lower grill frames are supported by LLTeK's optional MatchPaint Program. Owners of Audi's A4 8E (years 2002>) are encouraged to visit the LLTeK website for updated image postings soon.
For more information contact LLTeK on the Toll-Free at 1 888 465 5835.
Click and and View List of ALL Press Releases



Click and Return to LLTeK Home Page