February 20, 2006 - LLTek Offers Body Kit Styling for Euro Version Audi A3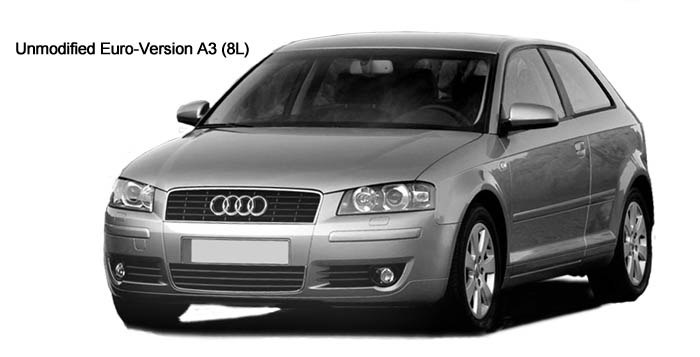 New Grill and Bumper upgrade options from LLTek. Compare before and after images for effect.

If you live outside the USA and Canada, and you own the current Euro version of Audi's popular A3 car - LLTeK has a sweet grill and bumper upgrade. These cars are three-door hatchback models featuring the traditional grill styling. Now you can have the car upgraded to a facelift version with LLTeK's new upgrade kit with a choice in grills in either "S" styling or "RS Mesh" styling. Each kit comes with a new front bumper, adjuster accent parts and the front grill can be supplied by LLTeK or your Audi dealership. Prices to be announced shortly.
For further information contact LLTeK Toll-Free at 1 888 465 5835 or 1 888 GO LLTEK

Click and and View List of ALL Press Releases



Click and Return to LLTEK Home Page