March 17, 2003 - LLTEK Tests Consumer Reaction to Boxster During Cayenne Intro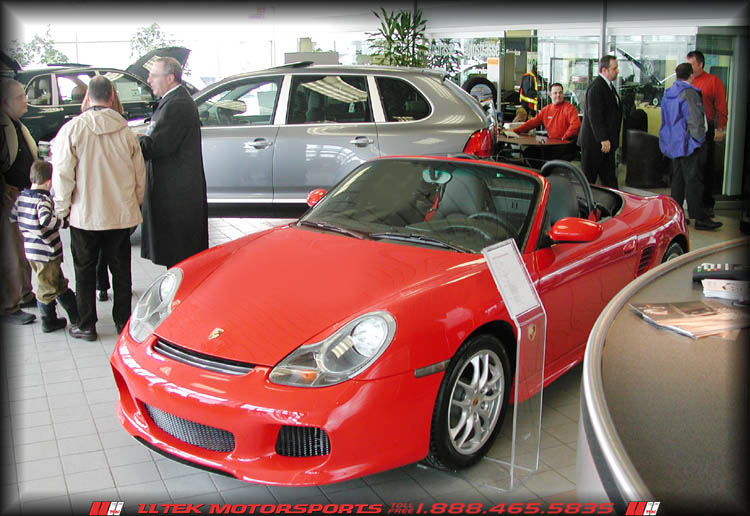 At a recent Porsche Cayenne Dealership unveiling where guests (by invitation only) kicked tires and listened to the sound of well-made Cayenne doors closing, LLTEK arranged for a second attraction on the showroom floor and interested individuals were invited to make comments. Sitting just left of center stage on the showroom floor was a new "Guards" Red Boxster outfitted with the all-new Caractere aero kit. While guests had been invited to see and judge the new Cayenne, Porsche enthusiasts were drawn to the Boxster and ogled this specially prepared car. Reaction to the design was strong and positive!

The nimble red sports car looked astounding with its GT2-styled carbon fiber air louvres and the carbon fiber air duct system for enhanced brake air circulation and cooling. Exit interviews were conducted as the invited guests left the building and the red Boxster received rave reviews. In fact, most of this very knowledgeable Porsche crowd felt the transformation was carried off in perfectly balanced style and taste. Many felt that if they were to own a Boxster - it would have to look just like the one presented in the showroom.
Click and View LLTEK's Porsche Boxster Home Page.....



Click and and View List of ALL Press Releases



Click and Return to LLTEK Home Page