March 31, 2004 - Tuning Line for the Porsche Cayenne Announced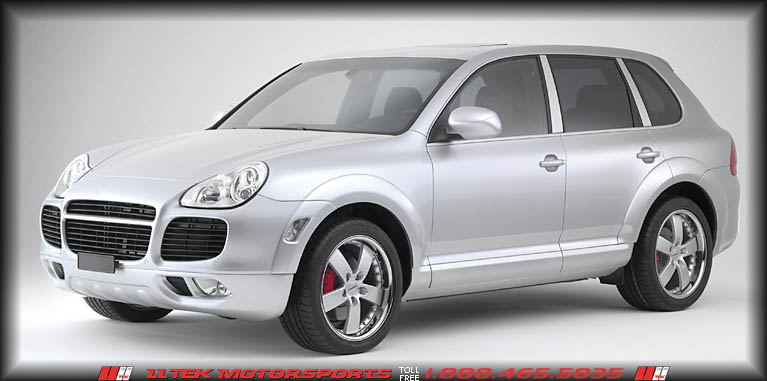 LLTeK announced the addition of a new line of Tuning Products and Options for the Porsche® Cayenne® 955 today. LLTeK's effort to expand the current lineup to include Porsche Cayenne owners will be launched with the offering of 11 new products covering aero, lighting, cockpit and recreational categories. Cayenne owners can be sure that LLTeK will expand and add options to the lineup for this great automobile during the coming years.

All aero product will be made available under LLTeK's MatchPaint option program. Although pricing has not been finalised for many of the items pending import and currency issues - photos and short descriptions have been posted on LLTEK's site: http://www.lltek.com/porschtek/cayenetek_indx.htm

Cayenne owners with questions are invited to contact LLTeK Motorsports toll-free at 1 888 465 5835 and speak with a friendly and knowledgeable representative.

Lighting

Recreational

Aero

Cockpit
Click Any Image and View LLTEK's Porsche Cayenne 955 Site Section
Click and View the Cayenne 955 Aero Page



Click and and View List of ALL Press Releases



Click and Return to LLTeK Home Page