July 9, 2004 - 22" Wheel Extension for Cayenne® and Touareg® Line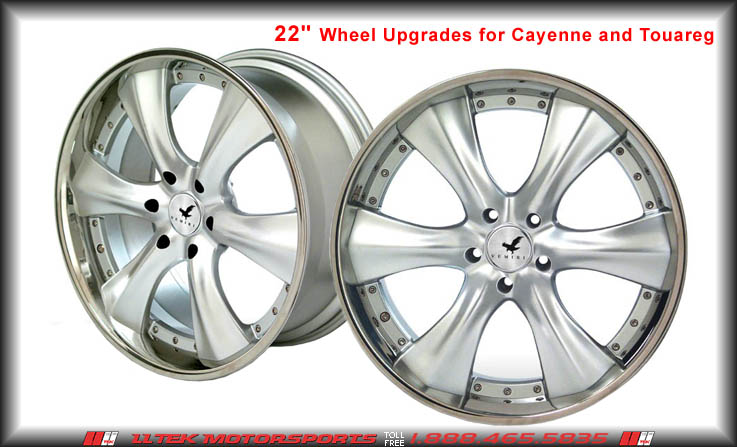 Today LLTeK announced a new line of exclusive wheels for SUV owners in North America. The VR 22" Arnage series is the first wheel LLTeK brings to its Tuning Line for the Porsche® Cayenne and Volkswagen® Touareg. These wheels will be available on a special order basis and will require a delivery window of 3-4 weeks. Pricing has not been established, but will be announced shortly.
The wheels feature:
Superb Engineering, Uncompromising Standards and Flawless Quality
Size: 10" X 22"
Monoblock Constuction
Stainless Steel Outer Rim
Stainless Steel Studs
Low Weight, High Strength Stainless Steel
Flush Fit Valve
Spokes Finished in New Titanium Paint

LLTEK will answer questions regarding Cayenne and Touareg Upgrades toll-free at 1 888 465 5835.
Click and and View List of ALL Press Releases



Click and Return to LLTeK Home Page