September 21, 2004 - UBERHÄUS Spoiler Styling for the Audi TT released by LLTek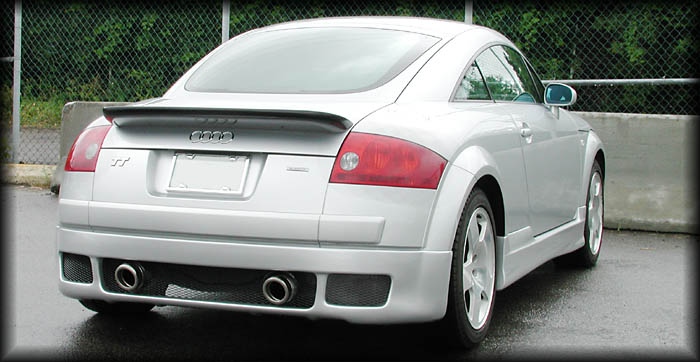 The Audi TT 8N receives attention in the form of a new aero upgrade.
LLTeK Motorsports released the latest in Aero Upgrades for Audi's TT 8N today - a rear spoiler extension that integrates almost effortlessly with the OEM spoiler-equipped TT. The high-performance add-on wing (supplied in black) creates extra positive pressure and increases down-force for better handling. The aero upgrade looks very similar to the TT RS rear spoiler although the two pieces are not interchangeable. Serious TT driving enthusiasts will find this upgrade most attractive.
The wing is a slip-over super-fitment design and is supplied in black - ready to install. Call now and speak with a friendly and knowledgeable LLTeK representative today. LLTeK will answer any questions toll-free at 1 888 465 5835.

Part# KAZ8N-01
Click on any image to view an enlarged version.
Click and and View List of ALL Press Releases



Click and Return to LLTEK Home Page