November 16, 2004 - Bodykit Styling for the Porsche® 996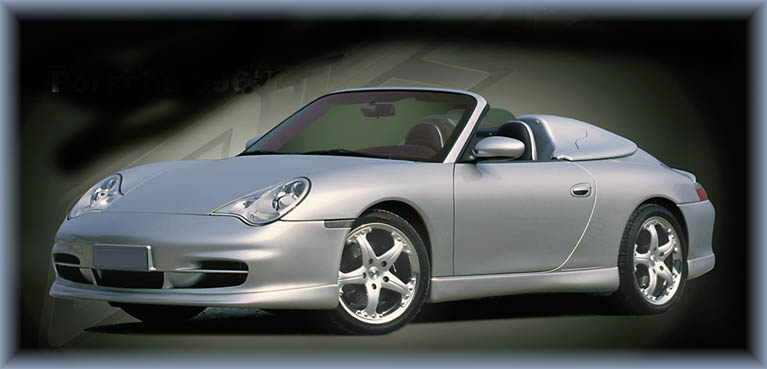 Euro-styling Aero Upgrades for the Porsche® 996

Today LLTeK announced a distribution agreement with Italian Design and Manufacturing Firm OCCI. "The company is founded on principles of 'integrated tuning' which state the original balance and spirit of an automobile may not be compromised in pursuit of the best in a machine's character."
The LLTeK "OCCI Full Aero" AlpenKit will be available in 2005 and contains the following components:
Sports Seat Back Shells
Front Bumper Valance
Front Bumper Air Scoops
Side Skirts
3 piece Rear Deck Spoiler
Rear Bumper Valance
Speedster Dome *(Cabriolet only - Storage Bag Included)
The AlpenKit and many other accessories for the Porsche 996 are included in LLTeK's optional MatchPaint Program. Call LLTeK toll-free at 1 888 465 5835. A friendly and knowledgeable LLTeK representative will respond to all your questions.
Click Here for LLTek's Porsche Website Section
Click and and View List of ALL Press Releases...



Click and Return to LLTEK Home Page