February 3, 2005 - Rieger Sideskirts for the Audi A6 4B C4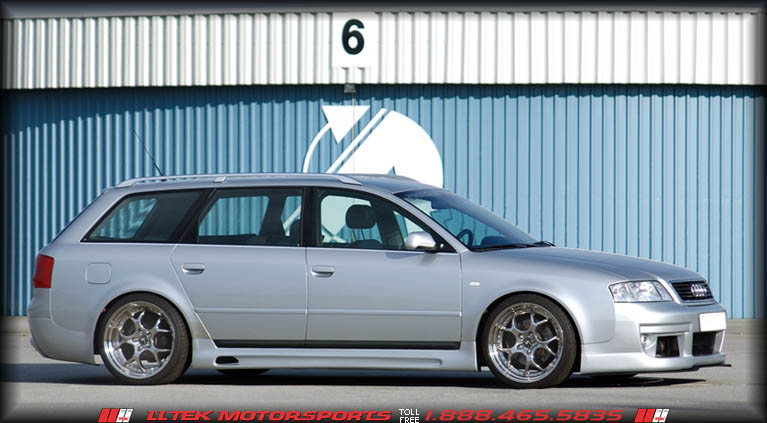 LLTek Motorsports announced availability of a Rieger sideskirt styling upgrade for the Audi A6 4B C4. Recognized for design and rewarded with popularity - Rieger consistently produces innovative accessories for the Audi Enthusiast.The addition of these sideskirts to LLTeK's A6 product offerings in 2005 is welcome in North America, where performance and styling accessories for the A6 can be difficult to find. The new sideskirts feature venting with mesh and LLTeK currently offers the mesh and mesh installation as part of the finished MatchPaint purchase option.

LLTeK offers a variety of tuning upgrades for the Audi A6/S6 and actively pursues new and exciting options for the Audi enthusiast. Call LLTeK toll free at 1 888 465 5835 for more information on pricing and availability - Part# RIE4B-02,03.

Audi A6 Sideskirt Pictures and Pricing - Click Here Now
Click and and View List of ALL Press Releases



Click and Return to LLTeK Home Page