LLTeK is proud to release photos of the first two European styling companies ready to ship product to LLTeK for North American distribution. The A3 Sportback product line for styling, performance, accessories, braking and handling will evolve and grow over time. Several other European companies which LLTeK represents will release their product line-ups - so stay tuned to LLTeK for the latest news and developments on this exciting and sporty new car. All LLTeK bodykit styling products for Audis have been fitment adjusted for the North American version of the Audi A3 8P Sportback.



Rieger and Caractere Styling Body Kits for the Audi A3 8P
The first two manufacturers committed to Audi A3 Sportback styling are Rieger and Caractere. Both European companies have their own distinct styling cues. Both Rieger and Caractere products are manufactured to industry-leading high tolerance standards for fitment. Rieger's molding process employs ABS plastic while Caractere products utilize a more flexible product called Pu-Rim. Pu-Rim is OEM quality grade flexible urethane and results in a more costly product. Yes, it costs slightly more, however it is very durable, more flexible and somewhat more chip resistant and will weather low speed impacts (less than 6 mph) better than ABS. In any case - budget can play a role in deciding between these great products and ultimately the choice is yours.


Rieger and Caractere Styling Body Kits for the Audi A3 8P
While LLTeK believes the Audi A3 Sportback is a great entry and performing car, the installation and styling with any of the new bodykits wil make the car a total winner. To borrow a phrase, don't leave home without one! Audi has done an admirable styling job but the aftermarket tuners from Europe take the Audi look to the next level. Both companies will release their USA/Canadian version of their kits shortly. It is recommended you reserve a kit in advance as supply is expected to be limited by demand.


Full Profile - Rieger Tuning Body Kit for the Audi A3 8P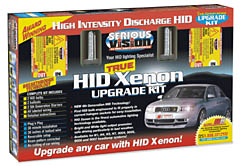 Note! All of the early arrival A3 cars come equipped with Halogen headlights. LLTek recently released its 5th generation HID Xenon H7 upgrade to professionally convert Audi Halogen lights to full Xenon. The 5th Generation Kits include the new Sonic Filter which is an Audi specific line filter device. Its purpose is to filter "cross talk" on the headlight wiring loom. Cross Talk may cause flutter at time of light turn on and also sends false messages to the dashboard. Installation of the HID conversion kit is fully engineered and very simple. Furthermore, the upgrade conversion can be returned to Halogen at any time (such as when the car is sold) and transferred to any other H7 car. For more information on the 5th Generation Kits, click here. Allow about one hour for installation of the upgrade. The kit creates safe night time light allowing for carefully thought out sporty driving.