July 8, 2005 - LLTeK Bodykit Styling for Porsche Boxster® featured in "european car"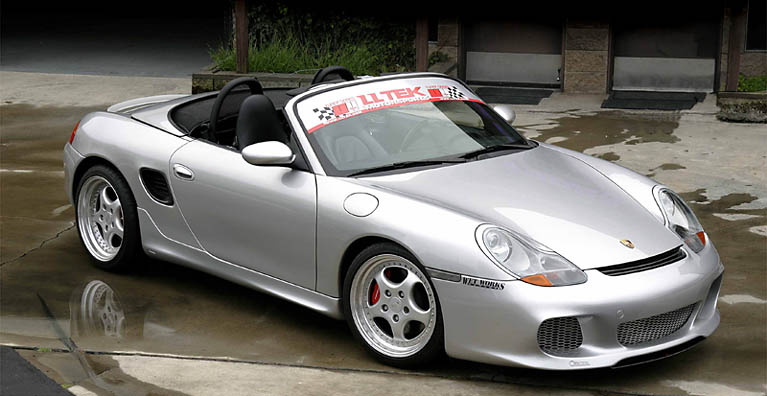 Porsche® Boxster® 986 shown with completed bodykit styling from Caractère.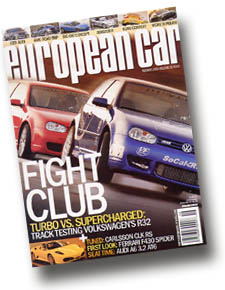 The August 2005 issue of "european car", features a Porsche® Boxster® with bodykit styling from Caractère and LLTeK Motorsports. In a 4-page spread with lots of pictures, this article (Part 9 of the project) covers the installation of Caractere's 4-piece styling kit performed by "top-drawer" shop - California-based Wet Works.

The transformation of the car was astounding and Joe Delio of Wet Works said, "We have very few problems with Caractère products.The kits are usually very clean and fitment is quite good. In our experience, Caractère is one of the top three."

With several of the components made in real carbon fiber, the kit looked factory perfect and breathed new life into the Boxster. And the "curb appeal" has skyrocketed. For more information on this kit and a special kit discount, click here to go directly to LLTeK's 986 Boxster section. LLTeK is the official importer of all Caractère product for Audi, Touareg, Porsche and VW car components. LLTeK will answer your questions - Call toll-free at 1 888 465 5835 1 888 GO LLTEK.
Click and and View List of ALL Press Releases



Click and Return to LLTeK Home Page