July 29, 2005 - LLTeK Releases Platinum Series Cold Air Induction Kit for Audi S4 B6/B7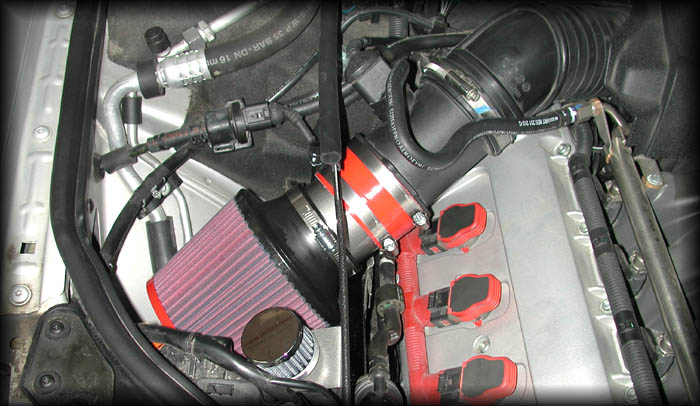 LLTeK's Platinum Series 4.2 Kit ships with ALL filters, hardware and illustrated instructions for installation.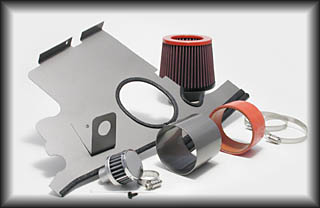 The fully track tested S4 Platinum Series (AIK) Air Induction Kit is immediately available to improve the performance of the B6 and B7 4.2 S4 motors. This S4 product is track tested and track developed. Look for 11-13 extra HP at low to medium RPM levels for that extra acceleration kick. Increased air intake to the throttle body means lower motor stress at high periods of demand acceleration. At top speed the Platinum Series delivers gobs of extra air to ensure higher performance levels.

The S4 kit is pure bolt-on. Installation time is approximately 45 minutes using standard hand tools. Full instructions with photos are included. The custom heat shield and intake tube are Platinum color painted to match the Audi Platinum coated twin air intake runners. The high performance cone filter is vortex concentric for superior air flow. The mini vapor recovery filter matches the cone filter in appearance. All-in-all the visual styling blends perfectly into the engine bay. However, added performance is the bottom line. The S4 Platinum Series Air Induction Kit (AIK) for the S4 4.2 is priced at $299 and is currently shipping. Please quote Part# UH8E-03K.
For further information contact LLTeK Toll-Free at 1 888 465 5835 or 1 888 GO LLTEK
Click and and View List of ALL Press Releases



Click and Return to LLTeK Home Page