August 22, 2005 - AMG Look Bodykit here now for C Class Mercedes Benz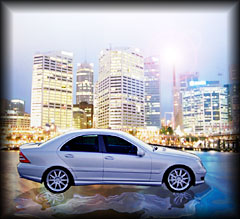 LLTeK today announced an expansion to its product line-up and now carries the first of several new styling products for Mercedes. European manufactured aero-styling for the W203 Chassis C Class will now be available in a high quality 4-piece kit (front bumper, side skirts and full rear bumper) which morphs the understated C Class Mercedes into an AMG replica. This is a great styling upgrade for owners of the Mercedes C Class car. It is available only as full 4-piece kit (discounted), although individual replacement parts will be available in the event of damage. The kit will also be included in LLTeK's Factory MatchPaint Program. Because LLTeK packaging will exceed shipping size thresholds for our normal carriers (we want all parts to arrive in pristine ready-to-install condition), the kit is scheduled for common carrier delivery only (this means truck). The net effect to delivery outside our normal channels will result in a reduced shipping cost but with a tradeoff in the form of a few extra days for transport.
Please Note: This is a special order product. Allow a minimum 8 weeks for delivery. It is necessary to migrate the small left and right corner OEM impact strips to the new AMG Look bumper particularly if "proximity sensors" originally came with the car.
AMG Look Bodykit Styling for the Mercedes Benz C CLASS
Part Number
Description
Part Cost
Paint Option
E-XT-MBCW203-04K
Package Kit Discount - (Savings - $398)
$3,399
TBA
E-XT-MBCW203-01
Front bumper replacement only
$1,399
$244
E-XT-MBCW203-03
Side skirt replacement only
$999
$111 ea.
E-XT-MBCW203-02
Rear bumper replacement only
$1,399
$244

An aggressive and dynamic appearance with aero upgrade (shown on left and below).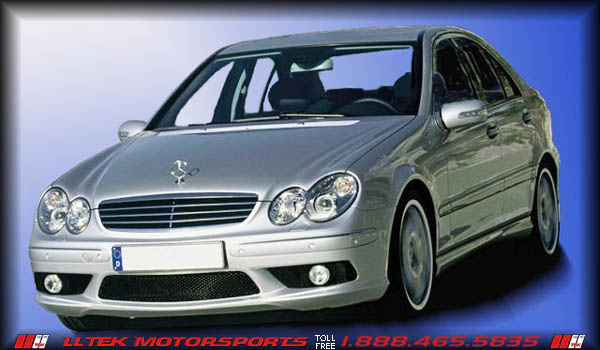 Greater definition in sculpted aero accessories equals motorsports look(shown on right and below).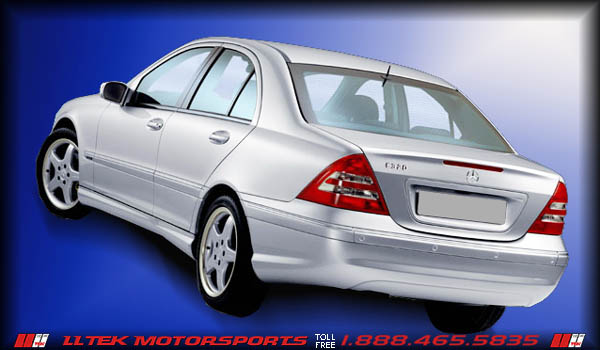 Outstanding improvements in overall sports class appearance (shown on left and below).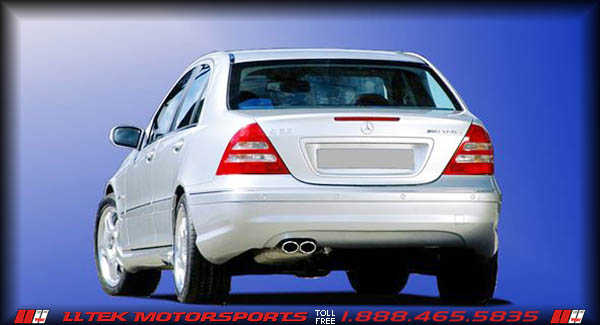 Motorsports personality easily recognised (shown on right and below).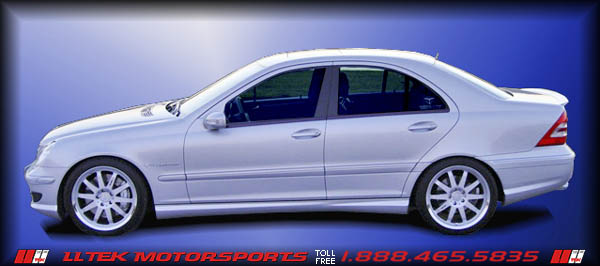 The difference in personality is like night and day.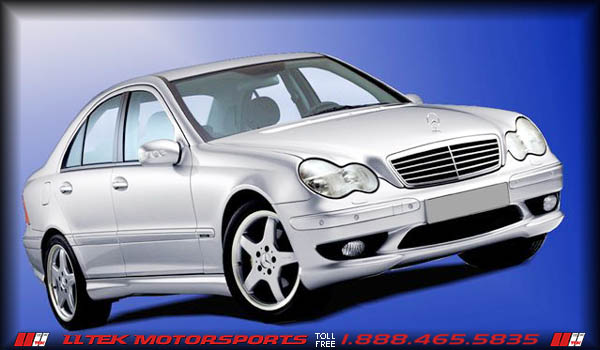 For further information contact LLTeK Toll-Free at 1 888 465 5835 or 1 888 GO LLTEK
Click and and View List of ALL Press Releases



Click and Return to LLTeK Home Page