January 5, 2006 - LLTek Releases New A6 Avant Styling
Happy New Year!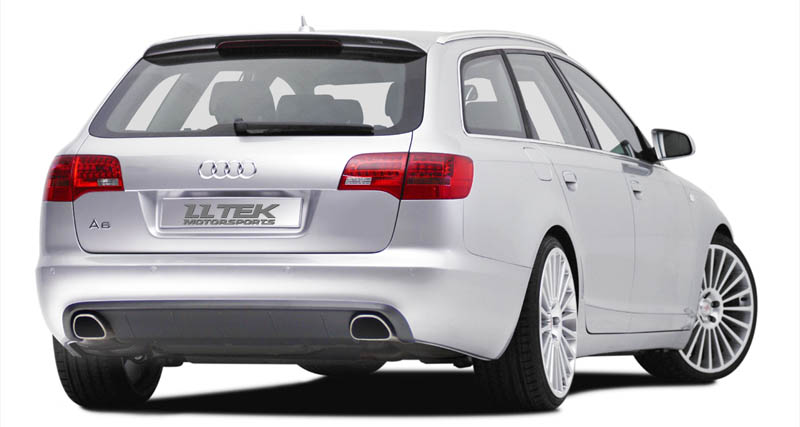 Newly extended Caractere styling for the popular new Audi A6 Avant shown above.

Caractere has released variations to the new A6 (C6) styling program for the Avant model of the car. New for the Avant is a custom fit rear valance and a newly designed upper roof spoiler. Roof spoilers not only look great, they also reduce dirt and grime from accumulating on the rear glass. This is a problem inherent in all Avants and "station wagons" (not an Audi term but descriptive). The front styling package remains the same, which is, of course, "dynamite". Pricing for the Avant valance and upper wing can be found in the A6 section of the LLTek site.
For further information contact LLTek Toll-Free at 1 888 465 5835 or 1 888 GO LLTEK
Click Here for More Images and Pricing

Click and and View List of ALL Press Releases



Click and Return to LLTEK Home Page