February 16, 2006 - Front Lower Valance for New 2006.5 Cabriolet
Which do you prefer?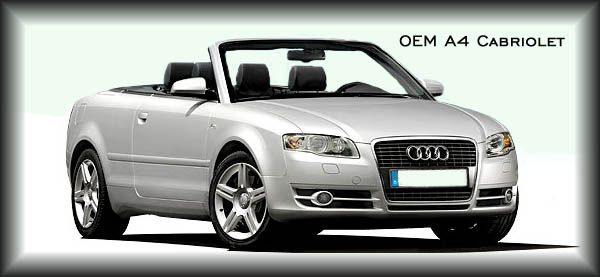 Compare unmodified OEM (Original Equipment Manufacture) A4 Cabriolet Styling above with Caractere A4 Cabriolet Styling below.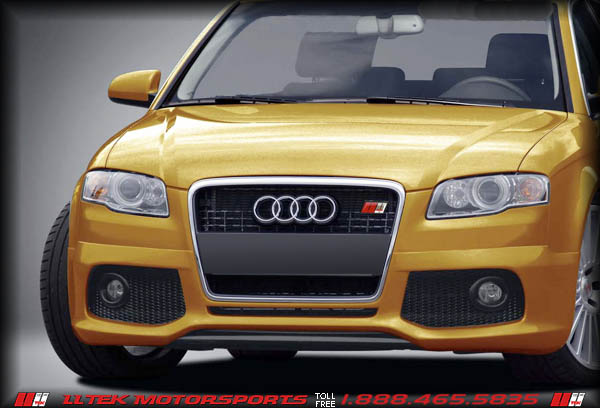 Audi's Facelift A4 Cabriolet for 2006.5 can be dressed with Caractere's impeccable fitment and styling.
Belgian designer, manufacturer and tuning house, Caractere, has confirmed fitment of its A4 Sedan front valance to the A4 Cabriolet as both Sedan and Cabriolet share the same front bumper. So, to take your A4 2006.5 Cabriolet to a higher design level, you can easily upgrade with this front valance. Please note that at this time we cannot confirm fitment of the valance to the S4 version of the Cabriolet. For further information contact LLTek Toll-Free at 1 888 465 5835 or 1 888 GO LLTEK.

Click and and View List of ALL Press Releases



Click and Return to LLTEK Home Page