June 6, 2006 - LLTek Offers New Styling Options for Volkswagen Touareg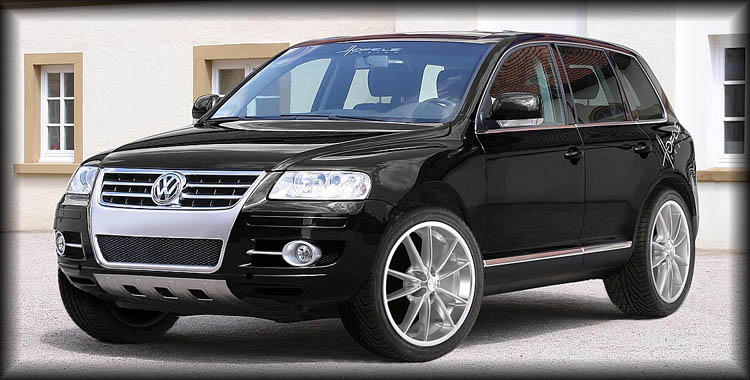 Largo RS 20" wheels for the Volkswagen Touareg are now available.
When the VW® Touareg first became available, it was LLTek Motorsports leading the way and first past the post to offer styling options in North America. Now, tuning enthusiasts who own one of these remarkable vehicles will be pleased to know that LLtek Motorsports offers yet another styling option for Touareg owners - direct from Germany. Hofele Design, the house responsible for this offering does not farm out the production; they own and operate the machinery themselves. Count quality control as one of the leading reasons LLTek carries this line. This means "no guessing"or fitment issues for serious tuners who don't have time to fool around with parts they've paid for. The combination of a) designers with real-world experience b) in-house facilities to realize original ideas and c) great looking product - make this kit an easy choice. This package is included in LLTek's Match Paint program - designed to save time, effort and money... Call LLTek with your questions on our toll-free line now - 1 888 465 5835 - a friendly and knowledgeable LLTek representative will be able to provide answers.

More Pictures and Pricing.... Click Here Now
Information Page on MatchPaint Program.... Click Here Now

Click and and View List of ALL Press Releases



Click and Return to LLTEK Home Page