August 22, 2006 - Audi A4-S4 2002-05 Daily Driver Now Looks Like Racer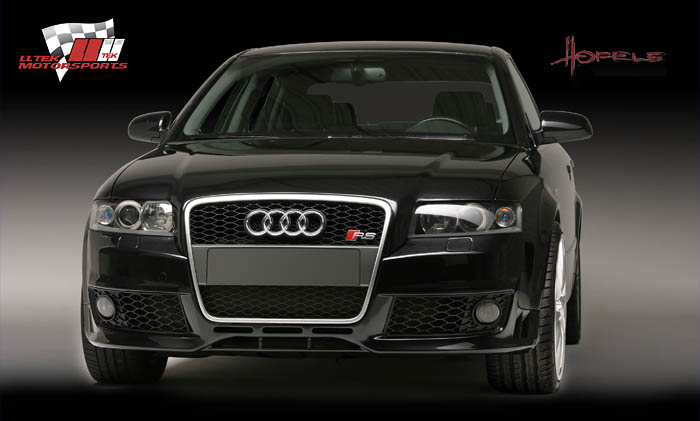 Attention - Please Note: Drivers of Audi A4 and S4 cars (years 2002-2005 B6 8E) should know that reading or viewing the following information can induce euphoric episodes of Tuner's Syndrome. Symptoms include increased heart rate, daytime reverie and pronounced urges to use a telephone.


Seeing is Believing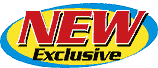 What you see in the picture above is the new Hofele bumper conversion kit for any A4 B6 or S4 B6 to the look of Audi's new B7 RS4. Over time the product line will evolve to include RS4 look lower sides and RS4 look rear valance, RS color mirror shells and optional RS badging. And there will be more related product as well. The transformation is truly amazing. You move the car from B6 to B7 look and from "ordinary" to "traffic stopping"! The kit is expected to be landed and available this fall (October/November 2006).
LLTek will offer 4 fitment versions of this amazing new styling kit:
Euro version cars without PDC
Euro version cars with PDC
North American cars without PDC
North American cars with PDC
(PDC is Parking Distance Control, also called Parktronic.)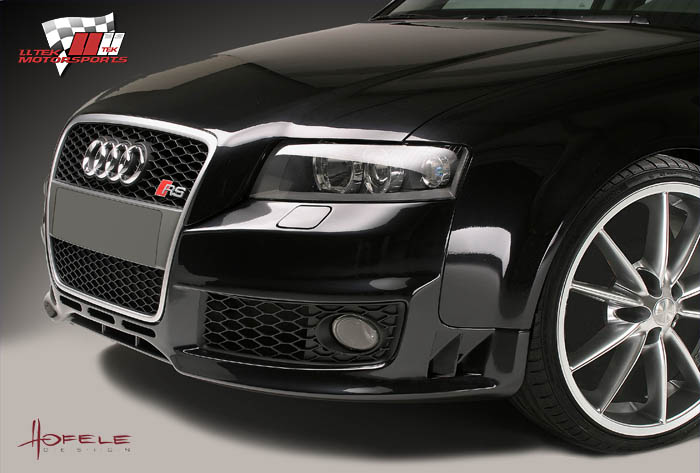 The History
Hofele Design, along with LLTek, collaborated and played a very significant role in the development, design and production of this new RS4 look conversion program for A4 and S4 B6 platform cars. It was not an easy design as many fitment hurdles had to be overcome, particularly with the North American car with its larger and extended front impact bar (vis a vis Europe). Of course, the finished product looks fantastic. However, much effort and time was taken to get the final effect. And, say thank you to the jet fighter aircraft industry for supplying an amazing high strength bonding glue to support the hood extension component. Without this glue, there could be no kit.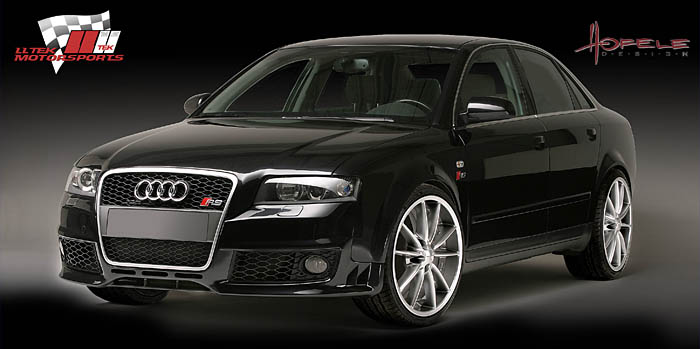 Largo 20" wheels illustrated in picture above.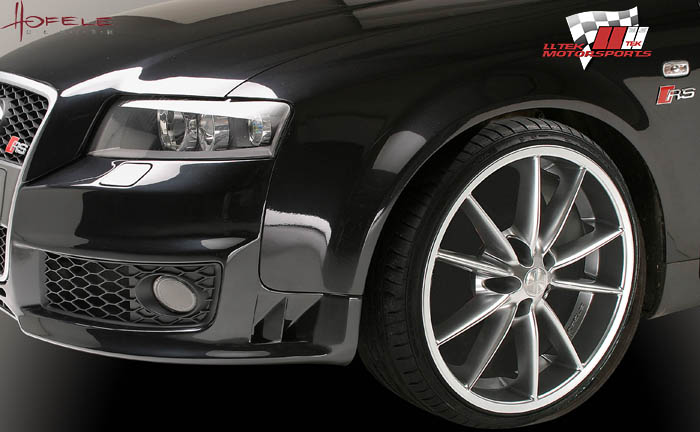 Note: Largo 20" wheels as illustrated above are not included in the RS4Look introductory offer.
Pricing
North American bumper and hood extension - no PDC $1,399
North American bumper and hood extension - with PDC $1,499
European version bumper and hood extension - no PDC $1,399
European version bumper with hood extension - with PDC $1,499
Heavy duty hood shock supports (optional but recommended) $199
RS Emblems $33 each
Mirror replacement shells - RS satin silver $222 set
Quad exhaust tip conversion $555
RS4 look lower side skirt set TBA*
RS4 look rear valance - one tip per side TBA*
RS4 look rear valance - 2 tips per side TBA*
*Under development/consideration
Note: LLTek carries - Rear Trunk Wings for the A4 car LLTek carries - Roof Wings for the A4 and S4
Note: RS4 Grills and Fog Bezels can be purchased from any Audi dealer.

Click and and View List of ALL Press Releases



Click and Return to LLTEK Home Page

Offer null and void where prohibited by law.