October 20, 2006 - New Bumper Kit for the Audi A4/S4 B6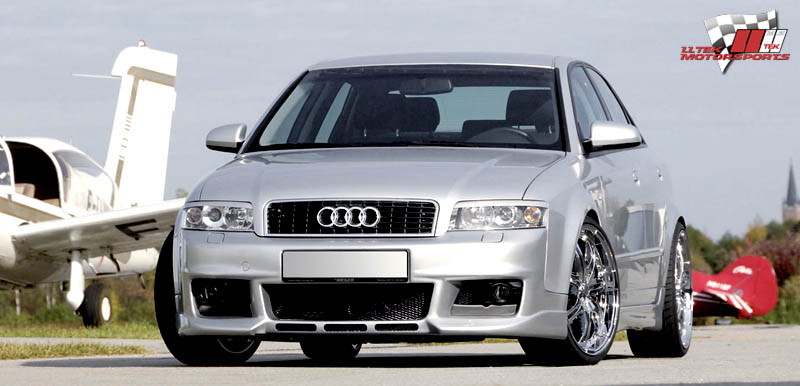 LLTek introduces a new bumper kit for the Audi A4 / S4 B6 8E.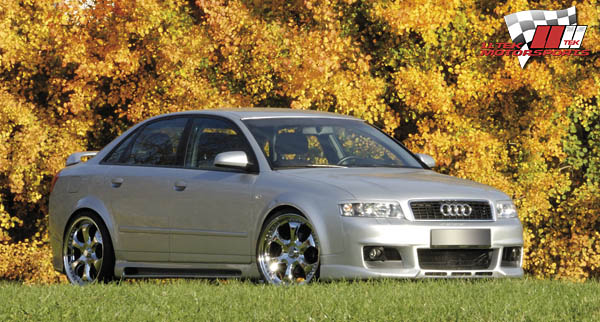 Tuning for Audi's A4 / S4 B6 8E
LLTek Motorsports is now showcasing an all-new automotive grade plastic ABS front bumper for the Audi A4 / S4 B6 Avant and Sedan (2002-2005). The Euro-designed and manufactured bumper features open contemporary triple-venting with proprietary small mesh (included) for intercooler options. Larger optional RS mesh is available at nominal cost and will match an overall racing finish when combined with LLtek's new RSB6 Grill.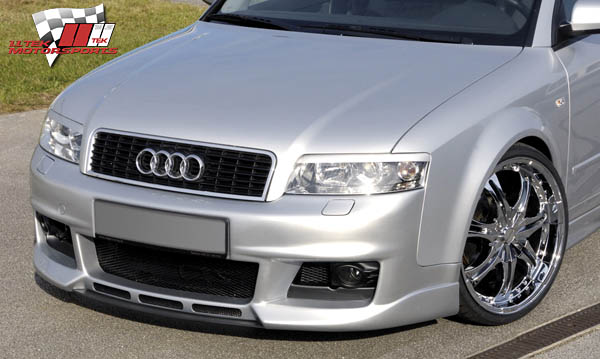 Detail for the styling kit on Audi's A4 B6 8E.
This is an aggressive styling project with all the options an enthusiast could hope for; all out-of-the-box components with quality-assured fitment built in. RS sideskirts for the A4 B6 are making their debut with this bumper and grill too. The sideskirts feature open-air venting that breathe new life into North American Audi A4 sedans. As usual, LLTek's MatchPaint Program covers this new line and will save tuners time and money. For more information on this A4 / S4 RSFour Look conversion kit and many other products contact LLTek Toll-Free at 1 888 465 5835 or 1 888 GO LLTEK
Click and and View List of ALL Press Releases



Click and Return to LLTEK Home Page