December 15, 2006 - Audi A4 B6 (2002-05) Conversion Kit Now In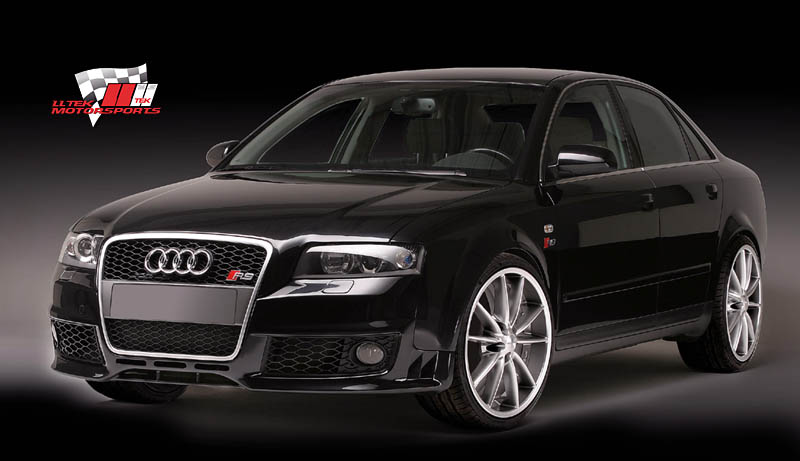 Exclusive RSFour Conversion kit for the Audi A4 B6 2002-2005 bumps car to speed and track styling.


LLTeK Motorsports has now received the first shipment of the exciting RSFour Look conversion kits for the Audi A4 B6 and Audi S4 B6 (USA/Canada years 2002-2004). This kit, which is available exclusively from LLTeK, forms the latest addition of LLTeK's RS Line of styling products. The A4/S4 RSFour Look bumper conversion takes its styling cues from Audi's powerful and street legal 2006 RS4 and includes a small hood extension to capture the aggressive styling the car is known for. Original fenders, hood and lighting are not replaced and are incorporated into the conversion. However, an OEM RS4 grill (available through any Audi dealership) has been integrated into the design adding the wow factor.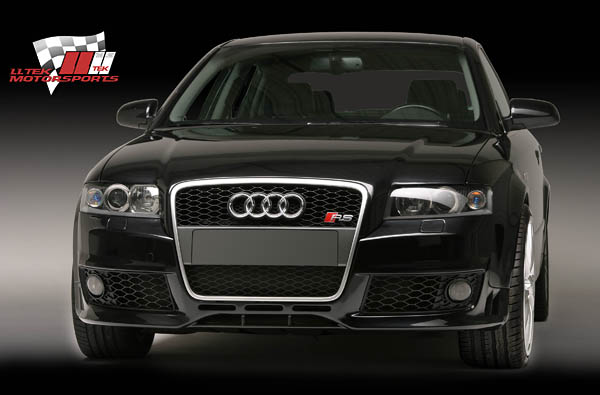 The RSFour conversion kit totally updates and transforms the older Audi A4 B6.
Four versions of the styling kit will make it to market - accommodating differences in the Euro/USA impact bar and allowing for choice in PDC (parking distance control). Headlight washer systems will transfer for owners who wish to retain the feature.

LLTeK's RSFour Look conversion will be released at the retail level of $1399.00 (unpainted) for bumpers without PDC and $1499.00 for bumpers with PDC. LLTek will offer RS badging and RSFour Look mirror shells to complement the kit. Early in 2007 LLTeK expects to announce the availability of RSFour Look sideskirts designed exclusively for this conversion kit as well as a lower rear valence.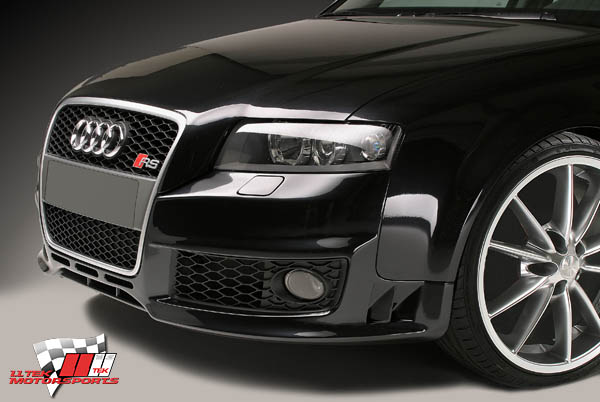 Four versions to accommodate Euro/USA A4 B6 differences are expected to make it to market.
Click and and View List of ALL Press Releases



Click and Return to LLTEK Home Page