March 16, 2007 - Rieger Serves Up a TT Photo Album on New Bodykit Styling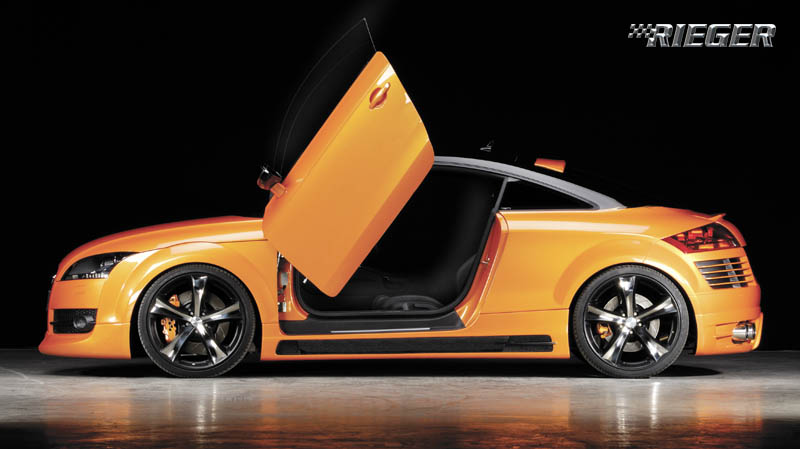 Photo of an Audi TT MarkII modified by Rieger.
LLTeK Motorsports, importer for Rieger Tuning of Germany, has released additional pictures of their new TT styling program shown with their custom exhaust systems and 9 x 20 inch wheels utilizing 245/20 in the front and 245/30 in the rear. LLTeK first featured this developement back in November 2006. As promised, here are the photos of styling that will help convince you to waltz down to your local Audi dealer and place a deposit on Audi's new TT. LLTeK will answer your questions about this exciting body kit styling designed and manufactured by Rieger. Call LLTeK toll-free today - at 1 888 465 5835 or 1 888 GO LL TEK.
Rieger Tuning Releases Photos of Syling Kit for the Audi TT 8J
Click on an image for an enlarged version



Click Here and View TT Pricing Schedule for Rieger Tuning



Click and and View LLTeK's MkII TT 8J A5 Page



Click and and View List of ALL Press Releases



Click and Return to LLTeK Home Page