April 13, 2007 - JE Design Creates Audi TT MkII Body Kit Styling Package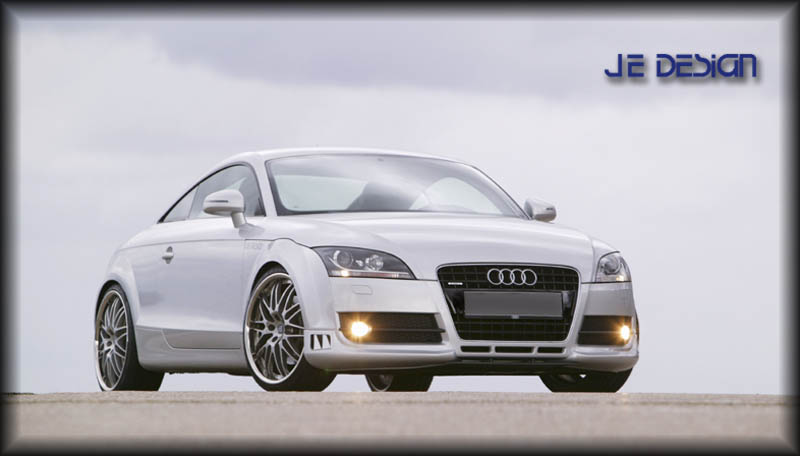 Photo of an Audi TT modified by JE Design.
LLTeK Motorsports, North American importer for JE Design, proudly releases photos of the new JE TT MkII body kit styling package. The kit consists of a left and right lip spoilers with gill venting, center splitter, fully integrated slab-side skirts, a stylish rear lower valance in "carbon fiber look" with ports for quad exhausts, and a conservative wing that complements the TT's mechanical spoiler. More details and prices will be released shortly.
If you have questions about this kit or any other tuning products:
call toll-free today at 1 888 465 5835 or 1 888 GO LL TEK.
JE DESIGN Photo Gallery for the Audi TT 8J

Click on an image for an enlarged version



Click Here and View Pricing Schedule for JE Design TT



Click and and View LLTeK's MkII TT 8J A5 Page



Click and and View List of ALL Press Releases



Click and Return to LLTEK Home Page