July 11, 2007 - Body Kit Upgrade for Audi A8 (97-02) Gets Praise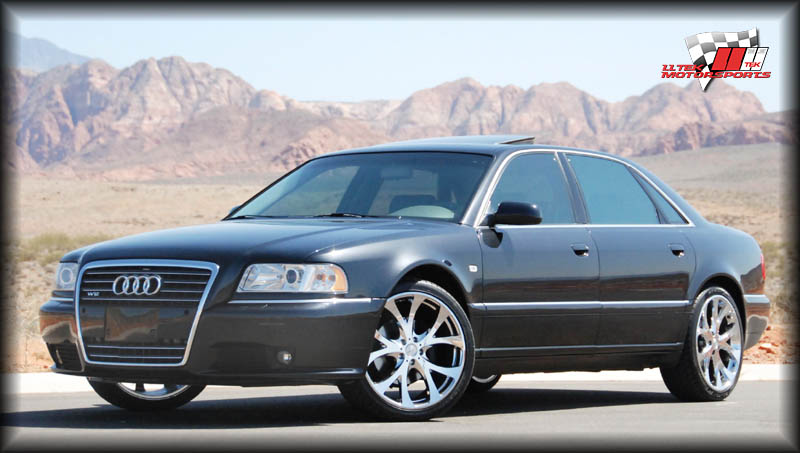 Outstanding results for this Audi A8 D2 with Styling Body Kit Completed
When everything goes well - you don't often hear about it. This time we did hear about it and we'd like to share this news with owners of Audi's A8 D2 (1997 - 2002) - or with anyone else who thinks that a job worth doing should be a job well done. Last week we received an e-mail from LLTeK customer Paul A. (owner of an Audi A8 D2) with before and after pictures of his completed Hofele upgrade kit. The photos here clearly show the successful results of converting an older A8 (D2) model to the new look of Audi cars featuring the single frame large grill. In his correspondence Paul says, "Thanks for helping me make this audi into something sweet!" All the photographs of the project were provided by Paul and we are grateful for the all-around care and quality of work that he has demonstrated.


Paul's Audi A8 D2 before upgrade.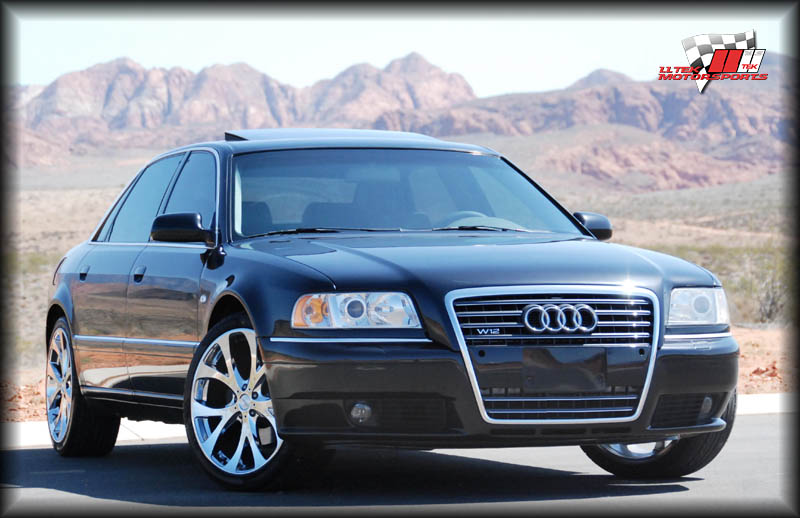 The kit will accomodate 3 grill styles and in Paul's case he opted for Audi's OEM W12 grill over the OEM S8 or OEM V8.
It is easy to see he is proud of this project and his "new" car. The contemporary styling this car now enjoys is the result of many factors (i.e. good paint, gorgeous wheels and a talented bodyman) and LLTeK is also proud to have played a part in it. We suspect that this tuning project is probably just one of many excellent projects Paul has taken on.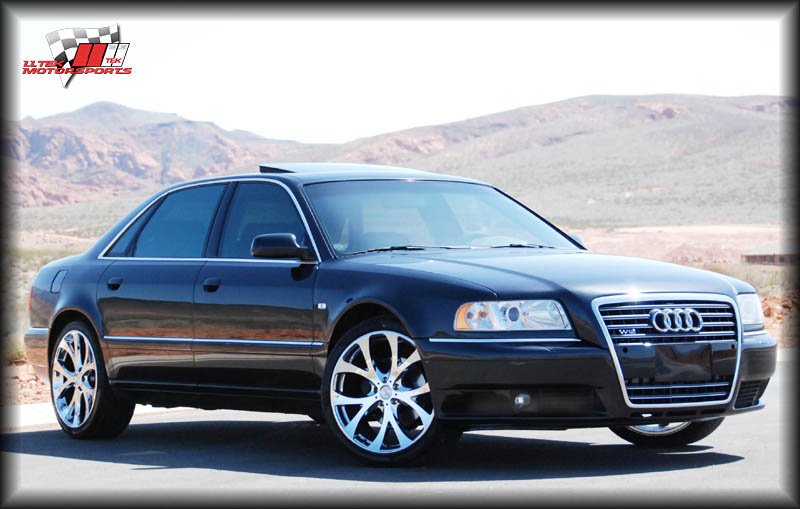 Kudos for a tuner's diligence.
Call LLTeK toll-free today - at 1 888 465 5835 or 1 888 GO LL TEK.

Click and and View LLTeK's A8 D2 Tuning Pages



Click and and View List of ALL Press Releases



Click and Return to LLTEK Home Page