January 28, 2008 - Ground FX Lighting Kit for Facelift Volkswagen Touareg II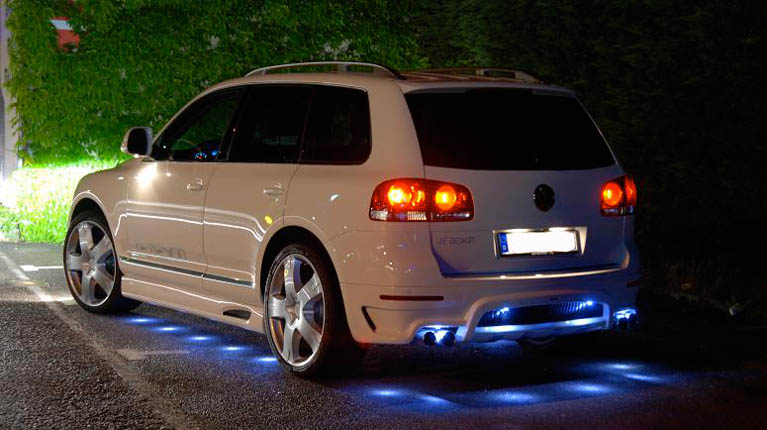 Sapphire Blue LED's - total of 16 in skirts and rear valance.
Floating Touareg II Goes to the Movies - As part of the new JE Styling Kit for the Facelift Touareg II, a new side and rear LED lighting kit is now available as an option. However, these very same LED parts can be fitted into sideskirts that fit the pre-facelift Touareg, too. Each side piece contains 5 Sapphire Blue LED high-powered lights (10 in total). The rear component contains 6 Sapphire Blue LED lights. This is, without question, a very unique look. And, here is a teaser. Look for the complete wide body kit on Touareg II's with full LED lighting in the upcoming sci-fi thriller "Repossession Mambo" (currently in post-production). LLTek supplied Touareg kits to this film's producers which went a long way in helping create the vehicles' "near-future" look .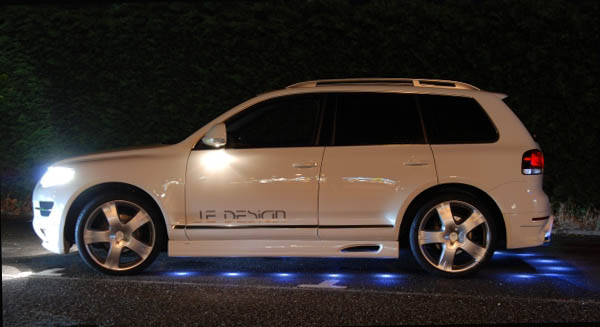 For more information and pricing on this bodykit styling for the Volkswagen Touareg, click here now.

Click and and View List of ALL Press Releases



Click and Return to LLTeK Home Page