March 18, 2008 - Facelift Touareg Bodykit Pictures from Czech Republic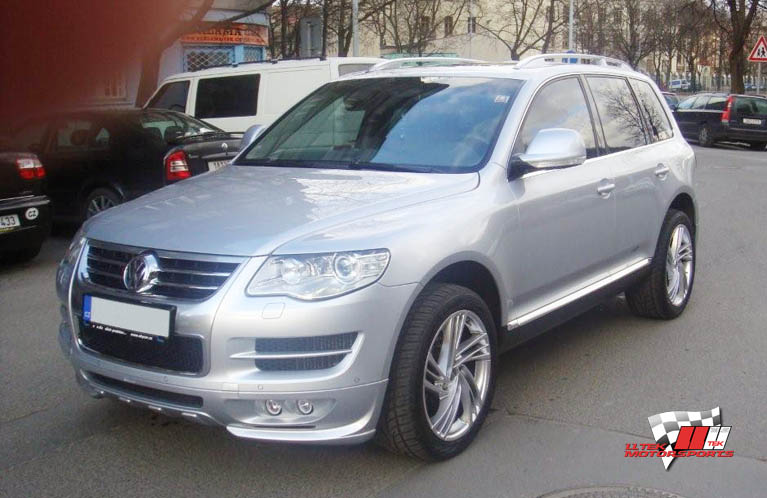 Beni's outstanding results for this Volkswagen Touareg II with Styling Body Kit Completed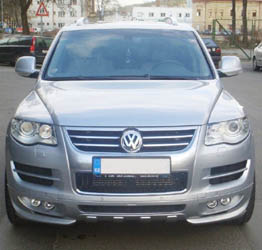 The Volkswagen Touareg is built in Bratislava in Slovakia - formerly in a union with the Czech Republic. This is the same plant that produces Touareg's SUV cousins - the Porsche Cayenne and Audi Q7. Recently, we received these photographs from our customer, Beni, in the Czech Republic and he's pleased with the results of the upgrade and service received.

After many phone conversations and e-mails, Beni chose LLTeK to supply his Touareg with a bodykit. From the many options available across 3 distinct model stylings here at LLTeK, the one we see here is what pleased Beni most. A simple bank transfer later and the goods were on their way to the Czech Republic.

If you have questions about this kit or any other product you find on LLTeK's website, do not hesitate to contact us: in North America, LLTeK can be reached toll-free at 1 888 465 5835 - elsewhere LLTeK can be reached by e-mail at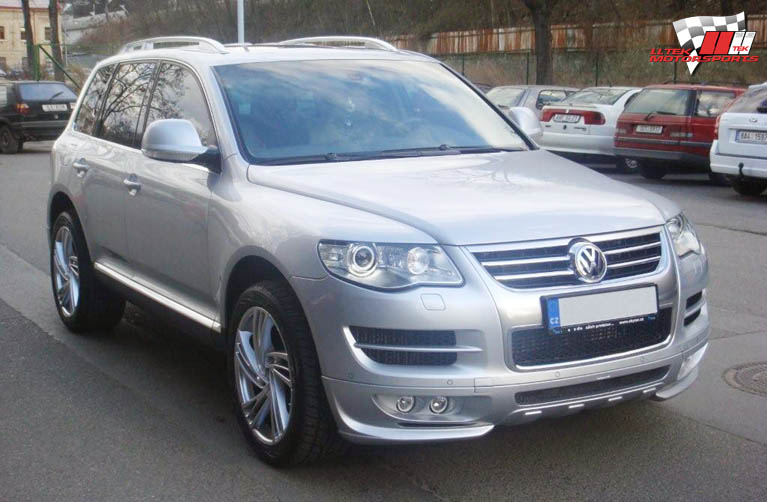 Nothing ordinary about Beni's modified Touareg. LLTeK did not supply the wheels, but we think they're sharp too!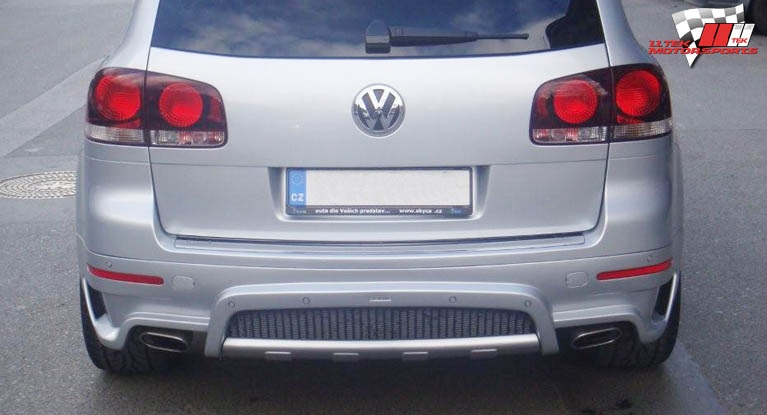 This Touareg will still do better off-road than most SUVs with four wheel drive.
Throughout this article , we have referred to Beni's SUV as a Touareg II: Here's how you can tell the difference between the the original model (which debuted in Europe - 2003) and the facelift model (2nd version) of the Volkswagen Touareg which made it to the streets of North America in 2008.

Call LLTeK toll-free today - at 1 888 465 5835 or 1 888 GO LL TEK.

Click and and View LLTeK's Volkswagen Touareg Pages



Click and and View List of ALL Press Releases



Click and Return to LLTeK Home Page