Body Kit Styling Options for the Audi A4 B8 Sedan / Avant - September 5, 2008


LLTeK is currently taking orders for A4 B8 Body Kit styling by Caractere which is predicted to make landfall in late 2008.
LLTek today announced that Caractere will be shipping body kits for the A4 B8 (8K) Sedan and Avant sometime late in 2008. The kits are manufactured to the exacting standards that continue to provide this company with an excellent reputation. All the main components (except the avant roof spoiler and sedan trunk deck spoiler) are manufactured in PU-RIM. This is the same material used by manufacturers in OEM parts. This tuning kit is your premium choice.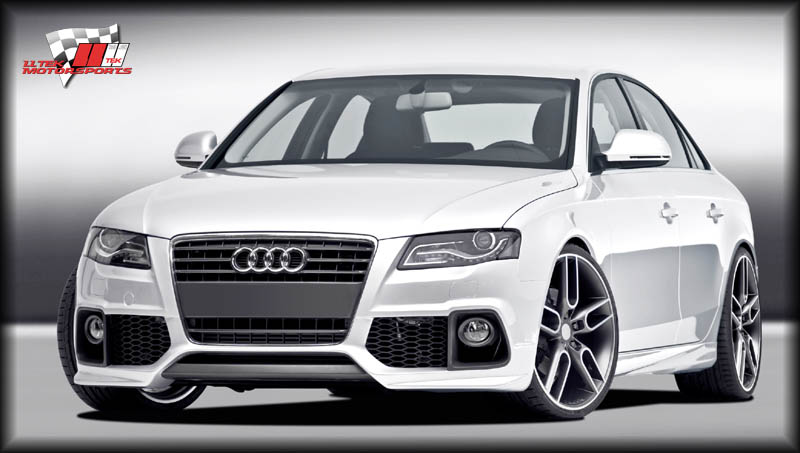 All new body kit styling (as shown above) will be made available to owners of the Audi A4 B8.
There are bumper variations for the USA/Canada market and the European market as well as variations in the rear valance. LLTeK will offer all these options and provide the greatest options including our MatchPaint program: Front bumper (with and without headlight washer option), Rear Valence (with exhaust tip configuration options), S-Line variations for the Rear Valence, Sports muffler options with the rear valence, sedan and avant spoilers (in urethane) and last but not least - Side Skirts.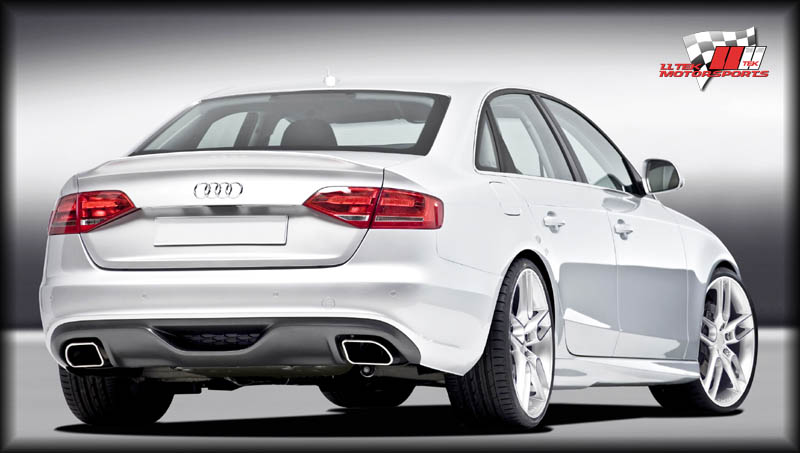 Options in the Rear Valence will accomodate the Audi S-Line model and both 4 cylinder and 6 cylinder engines.
More Great Pictures, Pricing and Specifications are accessible from the links published below.
LLTeK is now accepting reservation orders for delivery from first shipment expected late in 2008.

LLTek's Caractere Page for Audi A4 B8 (8K) Sedan Body Kit Styling

LLTek's Caractere Page for Audi A4 B8 (8K) Avant Body Kit Styling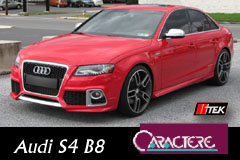 Update October 2011 - Click Here to return to Caractere Bodykit for the Audi S4 B8
If you have questions about this bodykit styling for the Audi A4 B8 or any other tuning project offered by LLTeK - Call toll-free now in North America: 1 888 465 5835 or 1 888 GO LL TEK.... a friendly and knowledgeable Sales Rep will be happy to answer your questions.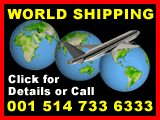 Click and and View List of ALL Press Releases



Click and Return to LLTeK Home Page