October 22, 2008 - LLTek Introduces Body Kit for VW's New Crossover SUV Tiguan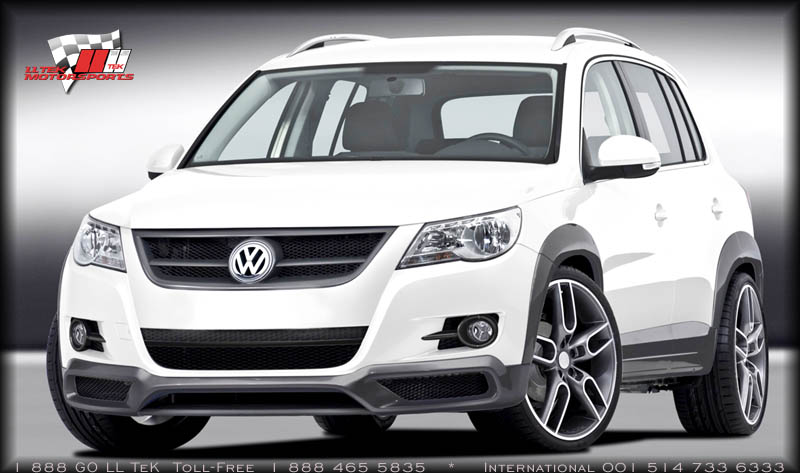 Caractere has just released these images of their body kit styling for the Volkswagen Tiguan (5N).
The Volkswagen Tiguan is a compact crossover SUV built by Volkswagen. The chassis is based on the A5 (PQ35) platform of the Mk5 Golf and is produced in Wolfsburg, Germany with an auxillary plant in Russia. It is now available across all of North America and LLTeK is pleased to present Body Kit Styling from Caractere and offer premium manufactured tuning parts to the owners of these vehicles.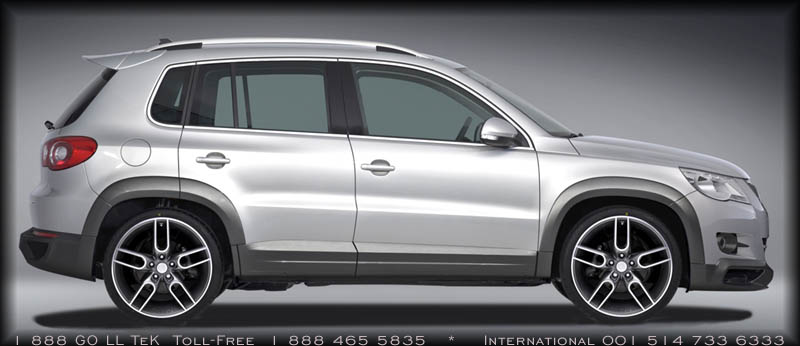 This picture of the Volkwagen Tiguan kit also shows CWG wheels available from Caractere.
This Kit consists of :
Front Spoiler for cars (with or without original PDC)
Rear Spoiler WITHOUT exhaust/tips for cars (with or without original PDC & tow bar)
Front Grill
Roof Spoiler "SPORT" or "CLASSIC"
Wheel Arch Extensions for cars with or without original PDC
All those parts are made from PURim and TÜV certified
5 year warranty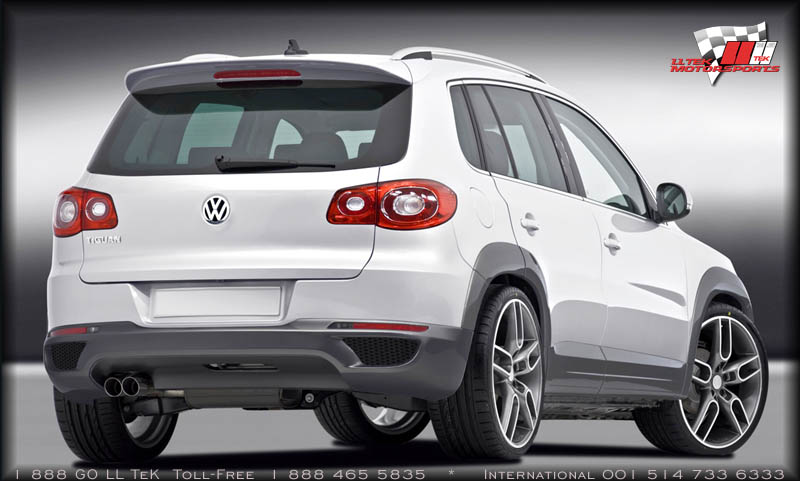 The hybrid name Tiguan was adopted as a composite of "tiger" and "iguana".
This VW Tiguan Body Kit will be available in early 2009. If you have any questions regarding this body kit for the Volkswagen Tiguan, or any other tuning project offer by LLTeK - Call Toll-Free - a friendly and knowledgeable Sales Rep will have answers to your questions.
Click Here Now For more Details and Pricing of the Tiguan 5N

Click and and View List of ALL Press Releases




Click and Return to LLTeK Home Page