March 19, 2009 - Body Kit Styling for facelifted Audi A3 8P 2009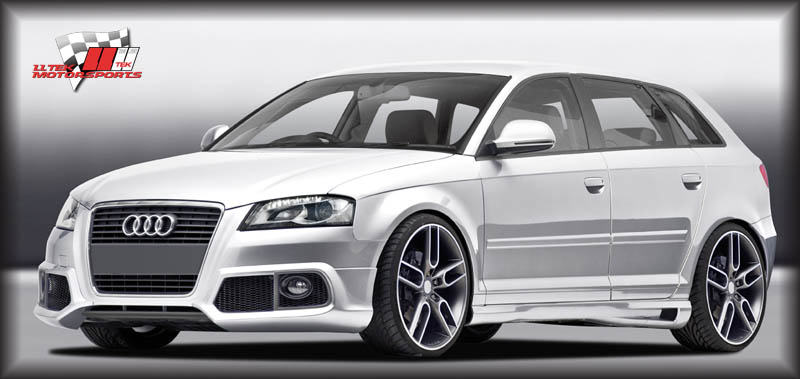 LLTeK introduces Caractere's strong, active interpretation of body kit styling for the facelifted Audi A3 Sportback.
LLTeK and Caractere have enjoyed a long relationship providing German car enthusiasts with premium quality manufacture and styling in body kits. Caractere is often ahead of competitors in bringing new model design to the marketplace and when combined with dependability of product - the results prove to be two of this company's greatest strengths. This holds true with the latest offering - an integrated design for the facelifted Audi A3 lineup - the original 3-door, Sportback (5-door) and now Cabriolet. Enjoy.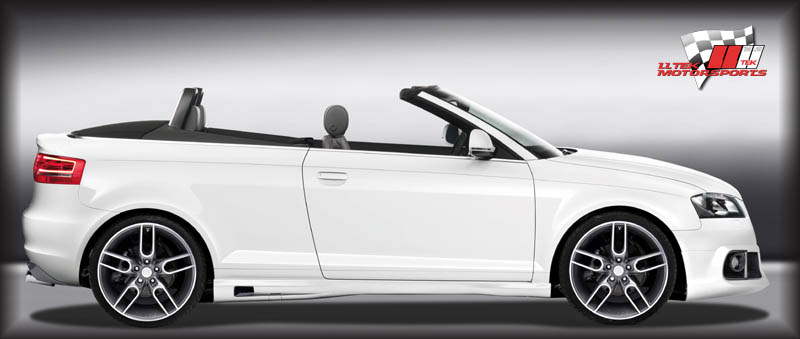 Styling from Caractere that calls for blue sky and sunshine.
Body kit styling details for the facelift Audi A3 2009:
2-piece Front split lip spoiler (not "S-Line" compatible)
Rear Spoiler with twin exhaust - one tip left & right (not "Quattro" compatible)
vented Side Skirts
Roof Spoiler (versions for 3-door A3 and 5-door A3 Sportback)
All parts made from PURim
TÜV certified
5 year warranty period (*2 years for exhausts)
CW1 wheels (with Audi A3 bolt pattern) shown in these images are available in 18'' & 19'' (download PDF)
Availability for Audi A3 2009 Body Kit by Caractere: May 2009
Details on pricing are posted here Caractere A3 8P body kit styling for facelift Sportback and Cabriolet - Click and View for more pictures and pricing. If you have questions regarding these modifications for your Audi A3 - please call and speak with an LLTeK Rep who will answer your questions or prepare a quotation for your project. LLTeK is accepting advance orders to see your project completed before August.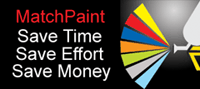 LLTeK offers MatchPaint service on all body kit tuning projects for Audi cars. The service is offered to tuners as a way to make gains on project timelines and costs. The graphic for Match Paint will be found often on the LLTeK website and you are invited to click and read about LLteK's professional paint services. You are always welcome to call toll-free 1 888 465 5835 or International 001 514 733 6333 if you have any questions.
Click and and View List of ALL Press Releases




Click and Return to LLTeK Home Page