April 20, 2009 - Body Kit Styling for the VW Scirocco gen3 - Volkswagen's Hot Sports Coupe by Caractere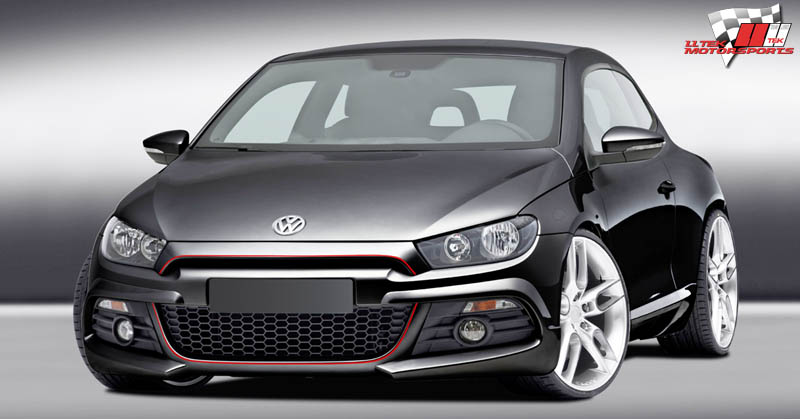 LLTeK introduces Caractere's seamlessly integrated body kit styling for the white hot 3rd generation of Volkswagen Scirocco (1K8).
Note the Red piping on this Scirocco's nose - remind you of anything? Golf V GTI?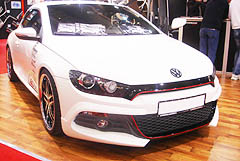 Caractere has released images of body kit styling for Volkswagen's recently revived sports coupe Scirocco. The Scirocco body styling kit made its debut in Geneva this past March and LLTeK was there with the rest of the world's car enthusiasts. Caractere, often ahead of competitors in bringing tuner upgrades to market, shared the Scirocco body kit tuning spotlight with Rieger (more on this subject in a separate press release soon), but suffice to say that if and when this car makes it to North America - LLTeK will be ready with the best in body kit styling that the world has to offer you.

For what it's worth the rumour on availability in North America which has gone from "Not a Chance!" (because it would cut into Golf V GTI shares) to a "Well... Maybe" because the reviews on this car are positively glowing - LLTeK's crystal ball gazer says the decision will be taken based on euro/dollar exchange rates when the economic dust settles. You heard it here first.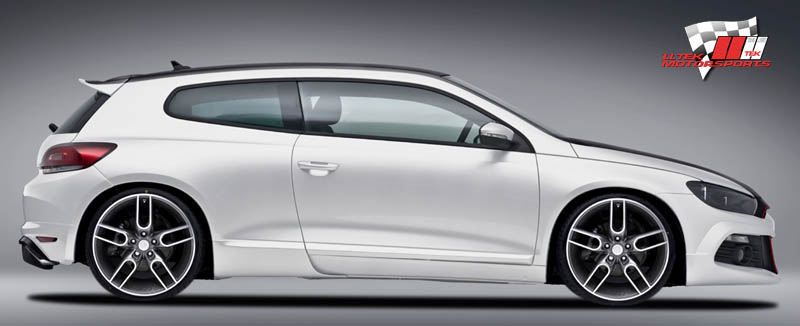 Impeccable body kit styling from Caractere for the VW Scirocco fits like a racing glove.
Body kit styling details for the VW Scirocco - Gen3:
Front spoiler
Set of side vents and door trims
Front grill - compressed honeycomb styling
Roof Spoiler
Rear Valence for standard exhaust and optional Rear Valence with Sports Muffler and Tips
TÜV certified
All parts made from PURim
CW1 wheels (silver mirror-polished or grafite matte-finished) available in 18'' & 19'' & 21"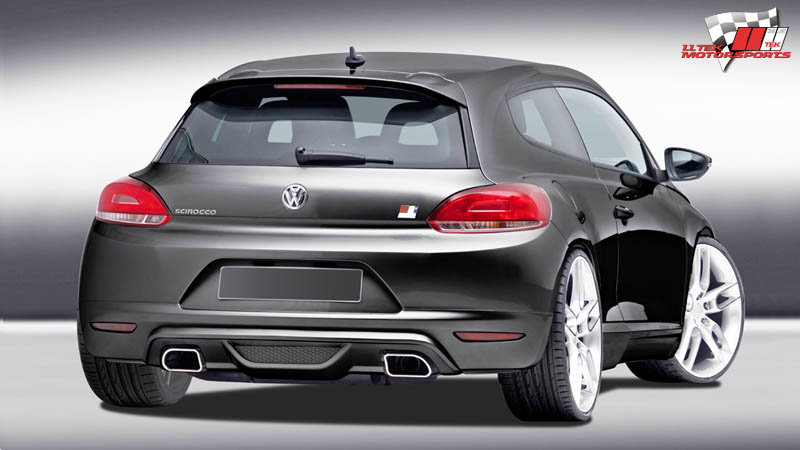 Caractere offers both a standard exhaust rear valence and a rear valence with sports muffler and racing tips option.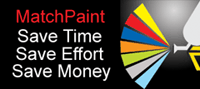 LLTeK offers MatchPaint service on all body kit tuning projects for Audi cars. The service is offered to tuners as a way to make gains on project timelines and costs. The graphic for Match Paint will be found often on the LLTeK website and you are invited to click and read about LLteK's professional paint services. You are always welcome to call toll-free 1 888 465 5835 or International 001 514 733 6333 if you have any questions.
Click and and View List of ALL Press Releases




Click and Return to LLTeK Home Page