For the Audi Q5 Owner Looking for More - You're on the Right Track Now!
UPDATED: Photos, Details and Pricing for the Caractere Audi Q5 Body Kit Here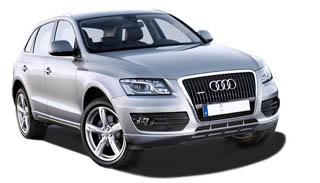 The Audi Q5 is a compact crossover SUV for the 2009 model year - congratulations if you own one now - it probably looks a lot like the OEM Q5 pictured (on the left). Compare this with the latest pictures of Q5 body kit styling from Caractere (above and below).

The most obvious differences (like the bumper, wheels and suspension) are easy to see - a vehicle like this loses its "domestic" look the moment these items are touched. Less obvious (but a major change nonetheless) are the wide-body arches around the wheel wells. This is the styling cue that gives the car real appeal and better reflects its nature and strength. Add Caractere design experience, reputation and quality manufacture to the mix and all of a sudden, you have a serious Audi Q5 tuning kit on the short list of modifications. Call us now if you have any questions -
Toll-Free 1 888 465 5835 or International 001 514 733 6333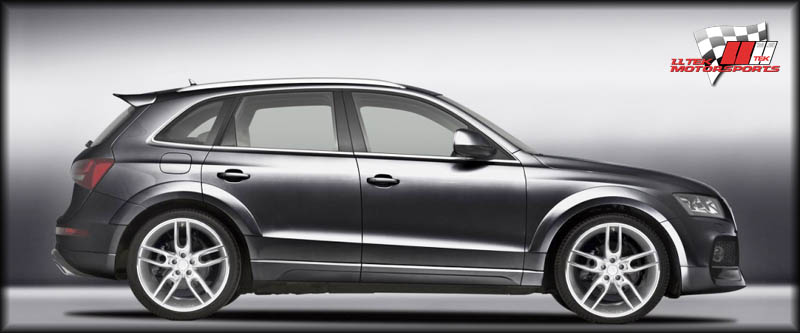 Styling from Caractere will not transform your Audi Q5 into a vehicle that looks like it came from a "Mad Max" film.
The Q5 is the second Audi model in the "Q" range, after the full-size Q7. It is built using Audi's MLP platform (Modular Longitudinal Platform) which scales design and provides consistency in appearance throughout the line. Although a factory in Changchun, China will supply the far east, the Audi Q5 for Europe and North America will be built in Ingolstadt - Audi's original location for manufacture and corporate head office.
Body kit styling details for the Audi Q5 2009:
Full Front Bumper
Wide-Body Wheel Arches
Rear Spoiler with twin exhaust - one tip left & right (variations under development)
Side Skirts
Sport Roof Spoiler
All parts made from PURim
TÜV certified
Availability for Audi Q5 2009 Body Kit by Caractere: Fall 2009
CW1 wheels (with Audi Q5 bolt pattern) shown in these images are available in 18'', 19'', 20" and ***22"
***Caractere 22" wheels can be fitted on the Audi Q5 providing wide-body arches and wheel spacers are used.
LLTeK and Caractere have enjoyed a long relationship providing German car enthusiasts with premium quality manufacture and styling in body kits. Caractere is often ahead of competitors in bringing new model design to the marketplace and when combined with dependability of product - the results prove to be two of this company's greatest strengths. This holds true with the latest offering - an integrated design for the Audi Q5. Enjoy.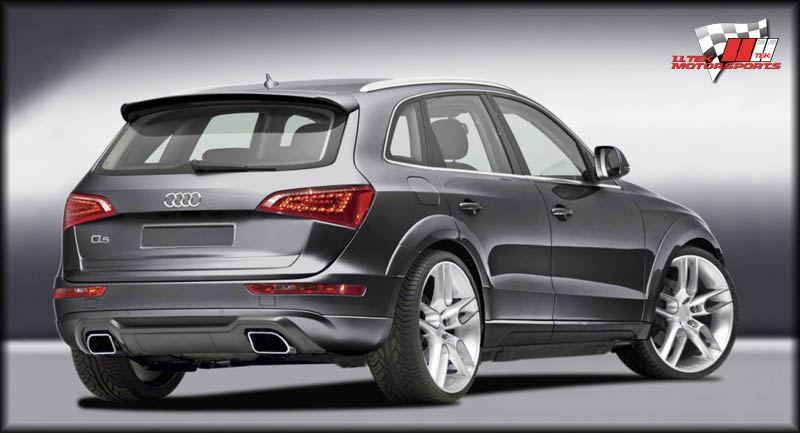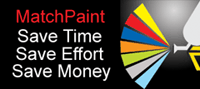 LLTeK offers MatchPaint service on all body kit tuning projects for Audi cars. The service is offered to tuners as a way to make gains on project timelines and costs. The graphic for Match Paint will be found often on the LLTeK website and you are invited to click and read about LLteK's professional paint services. You are always welcome to call toll-free 1 888 465 5835 or International 001 514 733 6333 if you have any questions.