Caractere Body Kit Styling Images for the Audi Q7 (facelift) 2009 - Just Released
The Audi Q7 (North America's sophisticated SUV) has received a facelift for the USA 2010 model year. The traditional styling cue changes: minor modifications to the front bumper, LED lighting (front and rear) and a modified hatch area that will accomodate your size of plate no matter where you live in the world will be at Audi dealerships before you can say Bratislava, Slovakia. Eurotuner Caractere is on top of the changes and has just released images of its Q7 body kit styling. LLTeK is pleased to present this information and provide owners of the Audi Q7 with styling options that feature worldwide recognition of design, premium manufacturing materials and impeccable reputation.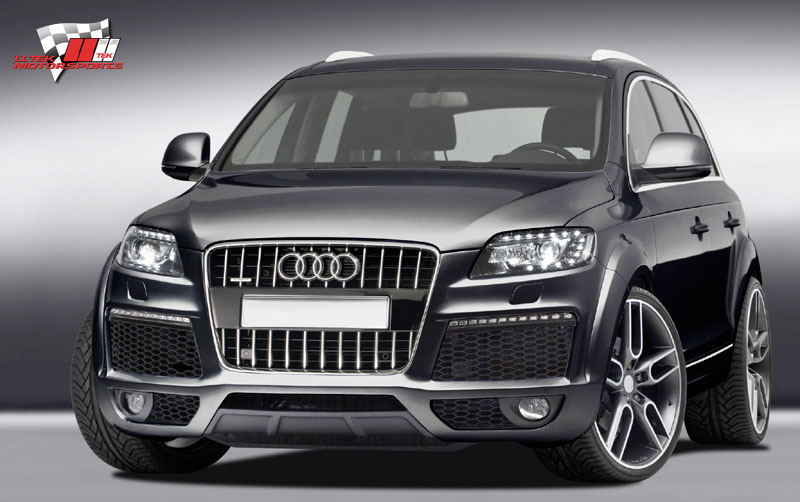 Audi Q7 front bumper styling by Caractere integrates your original fog/driving lights.

The complete Caractere Q7 ensemble features 4 body kit components: front bumper, rear spoiler/valance with exhaust tips, widebody wheel arch extensions, and rear roof spoiler. The image above features Caractere's optional 22" CW1 matte graphite finish - wheels are also available in 20" with alternate sterling silver finish.
Body kit styling details for the Audi Q7 2010 facelift:

Full Front Bumper



Wide-Body Wheel Arches



Rear Spoiler with twin exhaust - one tip left & right (variations under development)



Sport Roof Spoiler
CW1 wheels (with Audi Q5 bolt pattern) shown in these images are available in 20" and 22"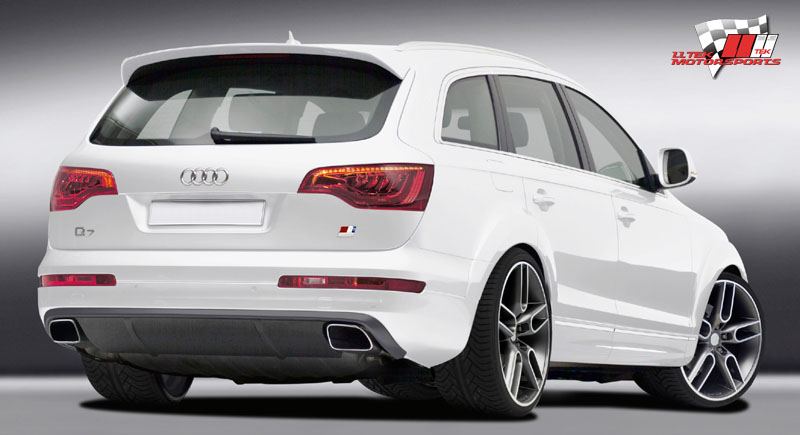 More Pictures and pricing will be posted shortly on the Audi Q7 styling by Caractere Page - Please Call Toll-Free now if you have any questions - 1 888 465 5835 or International 001 514 733 6333 - LLTeK has answers.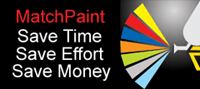 LLTeK offers MatchPaint service on all body kit tuning projects for Audi cars. The service is offered to tuners as a way to make gains on project timelines and costs. The graphic for Match Paint will be found often on the LLTeK website and you are invited to click and read about LLteK's professional paint services. You are always welcome to call toll-free 1 888 465 5835 or International 001 514 733 6333 if you have any questions.