November 20, 2009 - Caractere Body Kit Styling for the Audi Cabrio A5


Caractere styling for the Audi A5 Cabriolet includes unique single source CW1 wheels - Graphite Version illustrated in image.
Caractere has released images of the styling package available for the Audi A5 Cabriolet and LLTeK is pleased to present them here today. The styling cues are consistent with Caractere's offerings for the sibling A5/S5 coupés and are likewise manufactured in Germany using premium molding material PuRim. Caractere's excellent reputation for design, manufacture and choice of best material accounts for the quality of finish and high tolerances eliminating any and all concerns about fitment.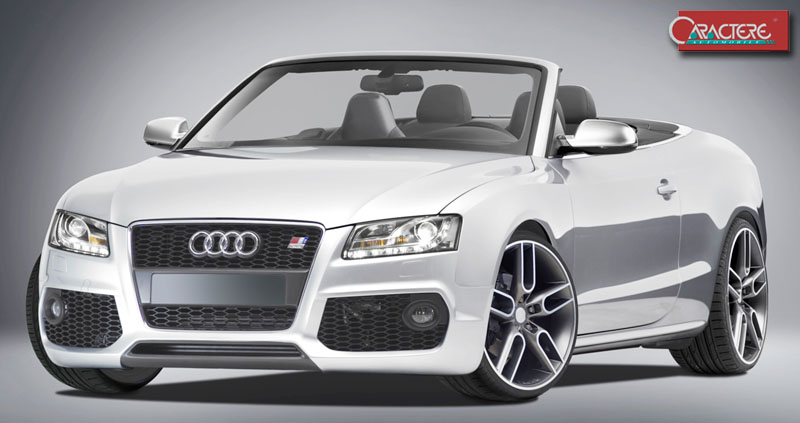 Caractere aftermarket options for the Audi A5 feature front bumper, grill and rear valance.
The A5 Cabriolet kit from Caractere features an agressive front bumper and sport grill. Your OEM driving/fog lighting is integrated into the bumper design and there is always choice in applying badges with the the new sport grille. The rear spoiler with exhaust ports are cut to accommodate caractere's stainless steel exhaust system matching the more aggressive look up front. More details and pricing will be posted to the Audi A5 section of the LLTeK website soon.
Update: details and pricing are posted at Caractere body kit styling for the Audi A5 / Audi S5 now.


S-Line fitment for the Audi A5 Cabrio is reserved for models with the Sport Pack option.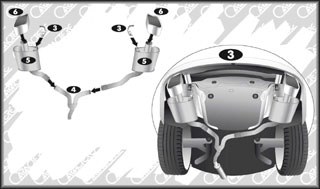 Caractere has always included documentation for its product offerings. At right is an image captured and reduced from the sport exhaust installation. LLTek has also received an A5 Cabrio styling slideshow from Caractere that is available for download here.

In addition to large format images of front and rear, the slideshow presentation features Caractere's very own CW1 wheels in various combinations of contrast in Silver and Graphite finish against different color Audi models to help visualize which wheel would work best on your car.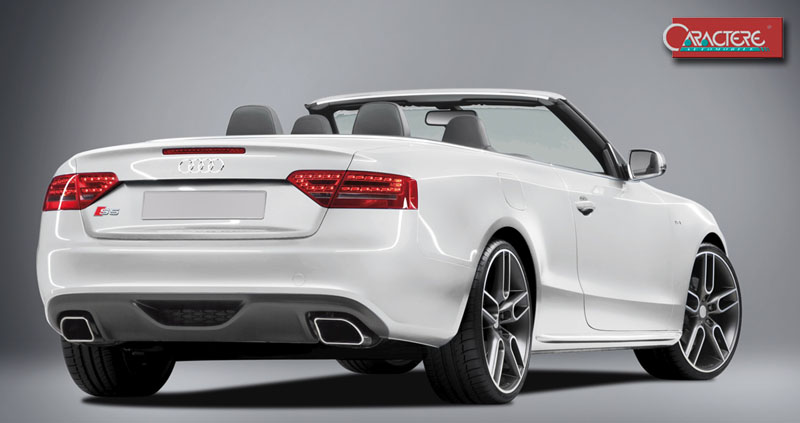 Here is the the object of envy - a modified cabriolet that everyone wishes was their own.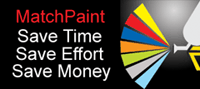 LLTeK offers MatchPaint service on all body kit tuning projects for Audi cars. The service is offered to tuners as a way to make gains on project timelines and costs. The graphic for MatchPaint will be found often on the LLTeK website and you are invited to click and read about LLteK's professional paint services. You are always welcome to call toll-free 1 888 465 5835 or International 001 514 733 6333 if you have any questions.
Click and and View List of ALL Press Releases




Click and Return to LLTeK Home Page