LLTek has released the third version of the XT / ST Roof Spoiler for Audi sedans - this one for the Audi A6 C5. This is one of the most accessible and tuner-friendly modifications offerred by LLTeK. Given a modicum of care with the auto-grade adhesive supplied with this piece, you can opt for MatchPaint and install this roof spoiler the day it is delivered to your door. The design compliments the original lines and extends the rear roof line.The Audi A6 illustrated below had very little domesticity still in it when it came to us - and the roof spoiler removed all remaining vestiges. If you are looking at other mods on this machine - the spoiler on the trunk deck can be viewed here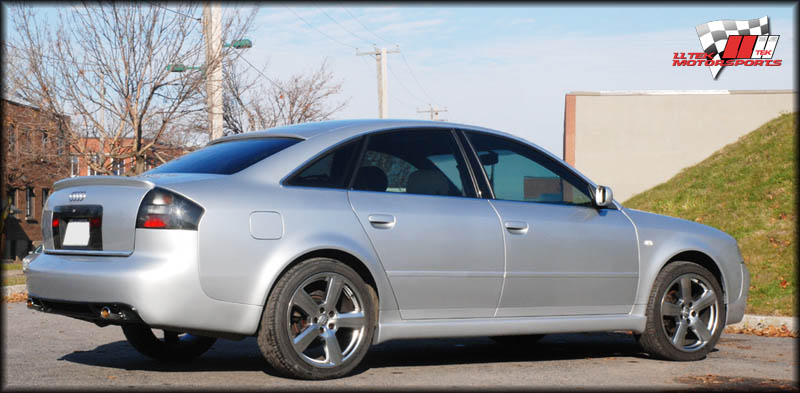 Uberhaus sedan roof spoiler for the Audi A6 - latest addition to aftermarket styling optionsfrom Uberhaus.
With LLTek MatchPaint, the roof spoiler is a straight forward installation that can be completed in less than an hour. You can elect to do the installation yourself - it is that easy. LLTeK provides the auto grade adhesive and the onus will be on you to secure the accessory down for the recommended curing period.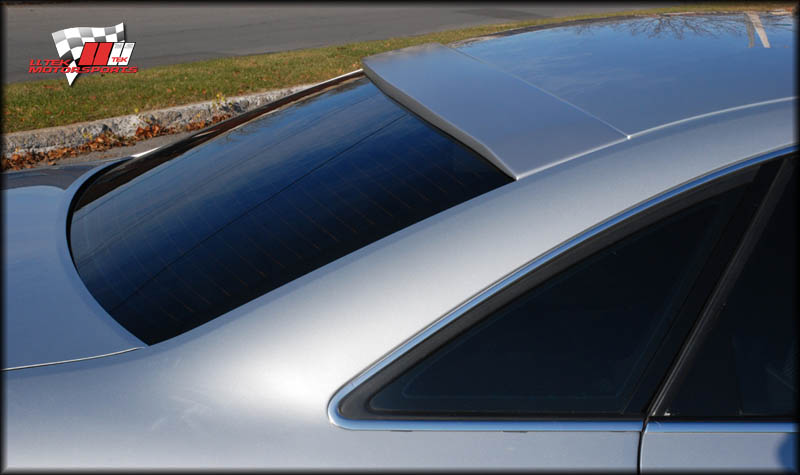 The XT roof spoiler for the Audi A6 can be described as an accent rather than a feature - the effect is flattering.
Pricing will be posted soon in LLTeK's Audi A6 website section soon. If you own a German-engineered automobile and have questions regarding your body kit styling project - then call and speak with an LLTeK Rep who will answer your questions or prepare a quotation for your project - we can be reached toll-free in North America at 1 888 465 5835 or International at 001 514 733 6333.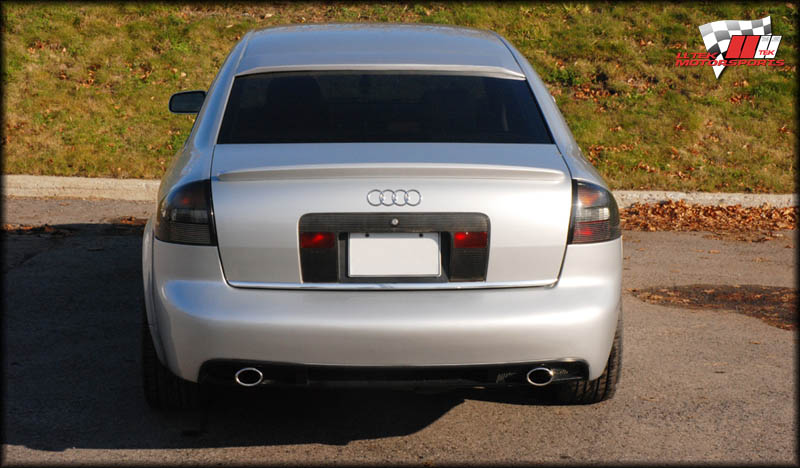 The XT roof spoiler for the Audi A6 sedan is a cool companion to the RS6look trunk deck spoiler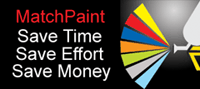 LLTeK offers MatchPaint service on all body kit tuning projects for Audi cars. The service is offered to tuners as a way to make gains on project timelines and costs. The graphic for MatchPaint will be found often on the LLTeK website and you are invited to click and read about LLteK's professional paint services.