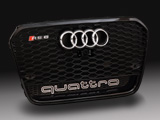 LLtek has a line of upgrade replacement grilles for your Audi A6 C7 (please scroll down for Audi A6 C6 and A6 C5 options - we stock these also.) These styling parts can be installed as stand-alone upgrades; but we would recommend a quick look around the LLTeK site for other tuning and styling options after you've seen this grille section.
The Audi A6 (C7) 2011 - 2015 grill is simply gorgeous, stylish and aggressive. The C7 Quantum grille will impress. Gloss black finish with included chrome rings, quattro logo and RS6 emblem will make your car stand out from the "regulars."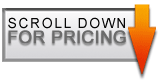 If you have any questions regarding installation of these grills or other body kit styling parts offered on the LLTeK website - Call toll-free now at 1 888 465 5835 in North America or call International at 001 514 733 6333 - an LLTeK representative will provide you with answers.
The facelift sports grilles for the Audi A6 C6 2009 - 2011 models are available in glossy / piano black or full chrome with RS Look mesh in the large single frame. There is a separate Euro-spec plate holder (mounting hardware included) supplied with the grille but, installation is at your discretion. Badges and rings are separate items apart from the grille and can be ordered if the "shaved" stealthy style is not for you.