July 15, 2006 - LLTek Introduces Body Kit Styling Coup for Audi Q7


A good match - photo comparison of Audi Q7 - before and after euro-styling body kit upgrade.
LLTek Motorsports, official importer for JE Design proudly presents the JE variation of the Audi Q7. The styling and look of this world-beater conversion kit is right on the edge and includes the option of JE Design's performance exhaust sports mufflers. Also featured is the new quad lighting and super-sized rear hatch spoiler. Pre-orders will be accepted at this time with North America's first consignment arrival anticipated for this coming October.
Triple rib venting on rear wheel wells as pictured in photos on this page were prototype features only.(Ed.'s Note)
First Images of Audi's Q7 Tuned and Styled in Europe
Click on any image to see an enlarged version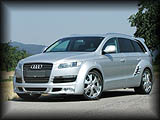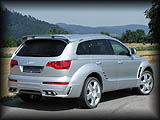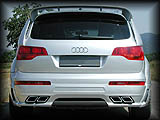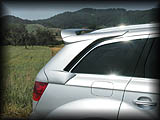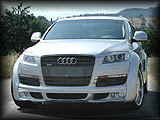 Click and and View List of ALL Press Releases



Click and Return to LLTEK Home Page