April 5, 2007 - Rieger RS4 Look Bumper Becomes RS4plus for both Audi A4 S4 B5 and B6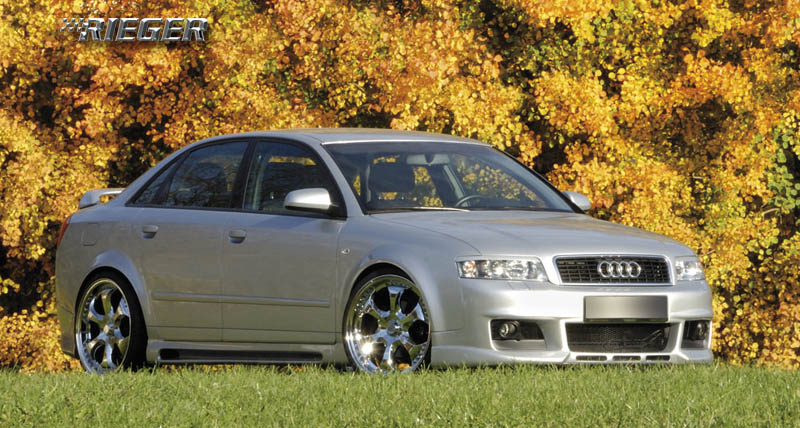 Today LLTek Motorsports announced Rieger RS4plus Bodykit Styling for the Audi A4 B5 and Audi A4 B6. The original RS4Look design by Rieger will be replaced with Rieger's new design and styling known as RS4plus. Upgraded versions of Rieger's popular "RS4Look" bumper for both the Audi A4 B5 and Audi A4 B6 have now been released. As with all truly popular designs that become "no longer available / no longer in production" the RS4Look will eventually be recognised as a classic. Quality control issues prompted the upgraded design as Rieger anticipated production problems with the RS4Look mould (now ten years old) and chose to maintain production standards in quality resulting in the mould being retired.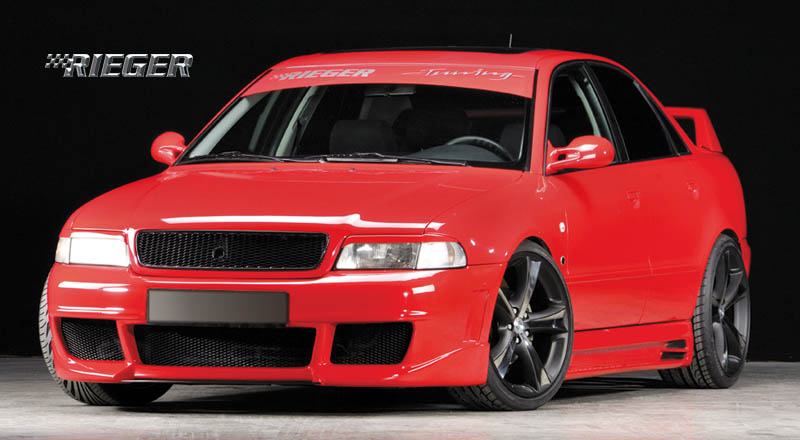 The new RS4plus design from Rieger maintains cues from the original but is decidely contemporary with fresh aerodynamic modeling. Centre splitters becoming an easy option with a choice between splitters in standard or carbon fiber look. Nominal price increases will reflect the costs of new tooling and will be posted shortly on LLTeK's A4 B5 styling and A4 B6 styling pages. MatchPaint service will be available as usual and customers will still receive small mesh included with the purchase of each RS4plus bumper. Questions about this new release or any other offerings from LLTeK will be answered toll-free at 1 888 465 5835 or 1 888 GO LL TEK.

Click and and View List of ALL Press Releases



Click and Return to LLTEK Home Page