December 11, 2007 - 1st Round Knockdown for Audi A5 S5 Body Kit Styling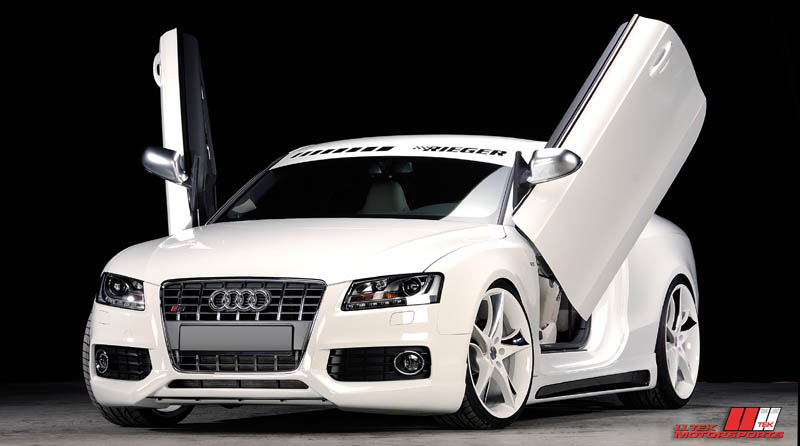 Bumper Styling with front valence spoiler and Lambo doors for Audi's new high performance S5 B8 coupé.
We found this fast and easy install at the auto show in Frankfurt earlier this year. Safety-rated and tested, these gull wing kits for driver and passenger doors (made famous by Lamborghini) are now available for the Audi S5/ A5. Despite being a mature concept, the doors still have tremendous appeal and are particularly suited for the length and height ratios designed into Audi's S5/A5. As expected in fine tuning products, there is no sacrifice to OEM mirror / door functions.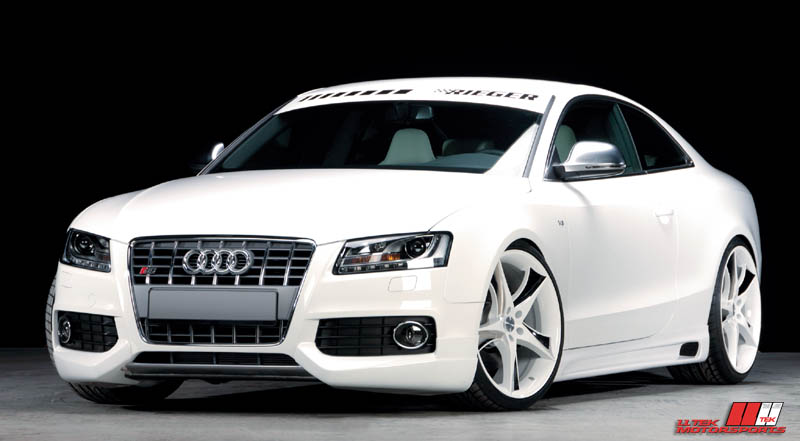 If gull wing doors don't turn your crank, then perhaps the bodykit does. Direct from Germany, LLTek presents styling for the car Audi has put up against BMW and Mercedes-Benz. The car is gorgeous to begin with, but set down on the road and ready for any competitor - this styling kit will make the OEM's look flat-footed. For questions or ordering contact LLTeK toll-free at 1 888 465 5835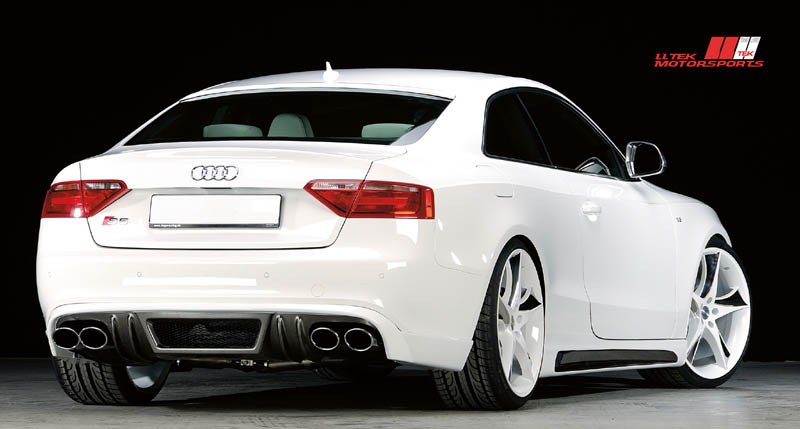 As illustrated above, bodykit styling for Audi's new high performance S5 coupé also includes rear valence, skirts and roof spoiler.
Click and View Body Kit Styling and Pricing for the Audi A5 by Rieger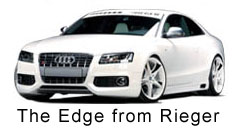 Click and View Body Kit Styling and Pricing for the Audi S5 by Rieger

Click and and View List of ALL Press Releases



Click and Return to LLTeK Home Page