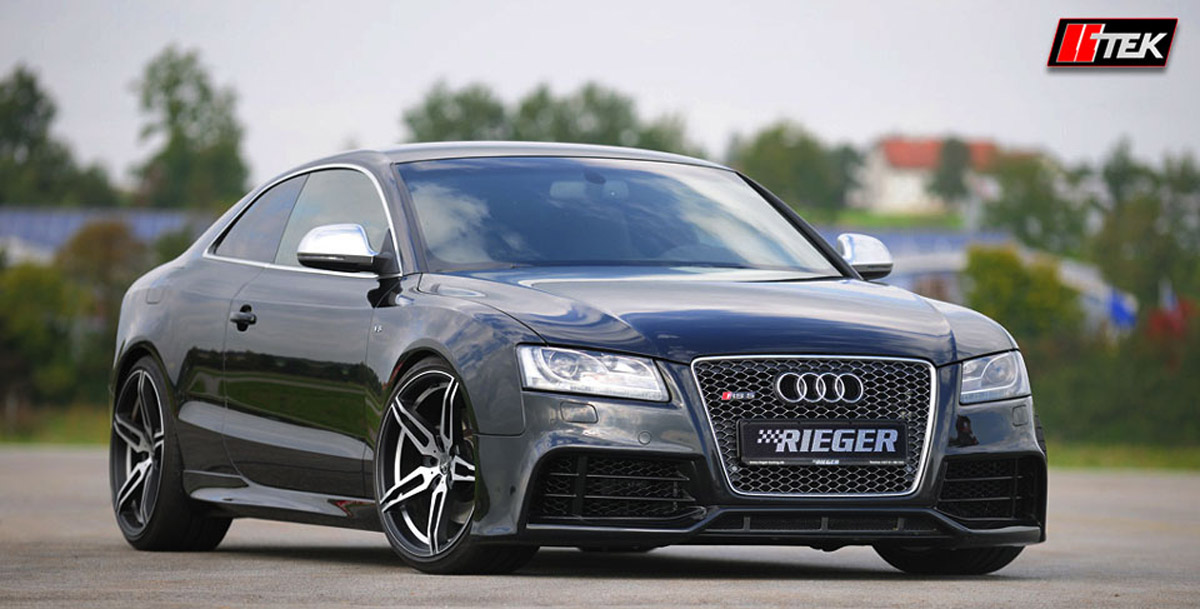 Styling Audis with German Precision Designed and Manufactured Parts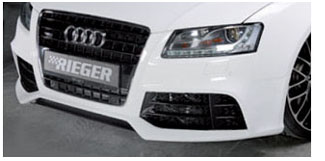 German tuning firm Rieger offers two different front bumper modification choices:
A) Full replacement RS5 Look Front Bumper that requires OEM Air Scoops with optional OEM RS5 grille and half-width splitter options (see details and pricing below)
B)Single-piece full width front lip spoiler with optional half-width splitter
Call with your questions and call at the time that is most convenient for you -
LLTeK's business hours are 8:30 AM to 5:00 PM ET (GMT -5), Monday through Friday.
Toll-Free in North America 888-465-5835.

TAP & CALL Now!

International callers can reach LLTeK at 001 514 733 6333.
Simplifying the Process

One call and your Audi A5 coupe or cabrio is one step closer to style changes you can be proud of and count on for quality - worthy of your Audi; call with your questions and speak with a real person who knows these products! Get the ins and outs on a project for your vehicle and get all details confirmed via e-mail followup. If time zone differences (LLTeK business hours are 8:30 AM - 5:00 PM ET) are an obstacle - click the link below and communicate via e-mail. Get your questions answered and your pricing in writing. Request Info on German Styling for Audi A5 B8 2008 - 2011