June 16, 2007 - LLTeK Customer Completes MKI Audi TT Cabriolet Bodykit Makeover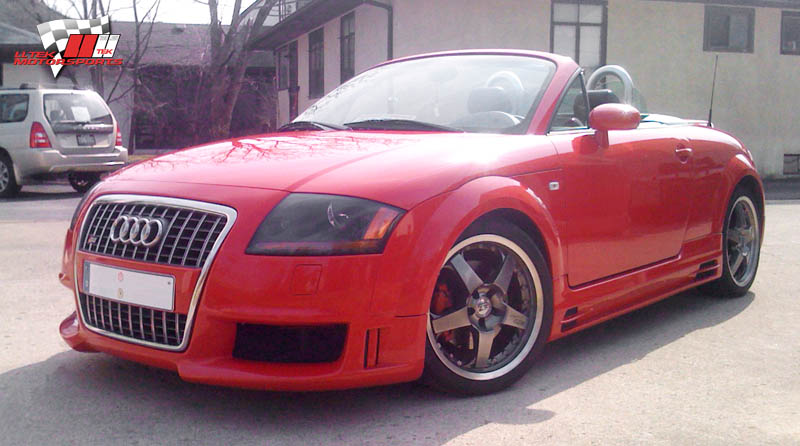 Audi TT 8N Cabriolet revitalised with European body kit options.
Don B. said, "I wanted to make this car the absolute best it could be. I wanted to correct all of its shortcomings and turn it into a truly great sports car. I did a lot of the work myself but when it came to things like the bodywork, or the chipflash or the air intake modifications etc. I used professionals."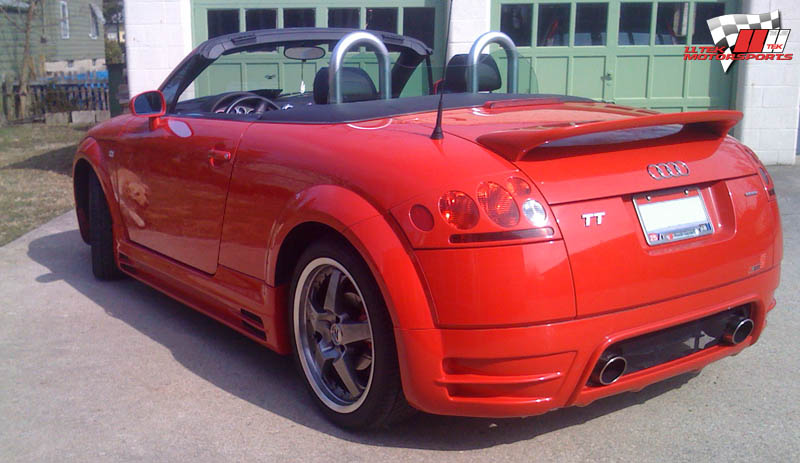 This picture was taken in the spring - but with the sun out and the project done - it's no surprise the top was down.
Don says he picked up this TT about a year ago for the express purpose of scratching his enthusiast itch. He recently completed the project and sent these pictures along because "the results were beyond my wildest dreams." All the work that has gone into this machine cannot be seen from these pictures but from the list he sent along - we can tell you it's a new car inside and out. Aero kit aside, modifications and upgrades were made to brakes, suspension, exhaust, engine and cockpit plus the fresh rubber and rims.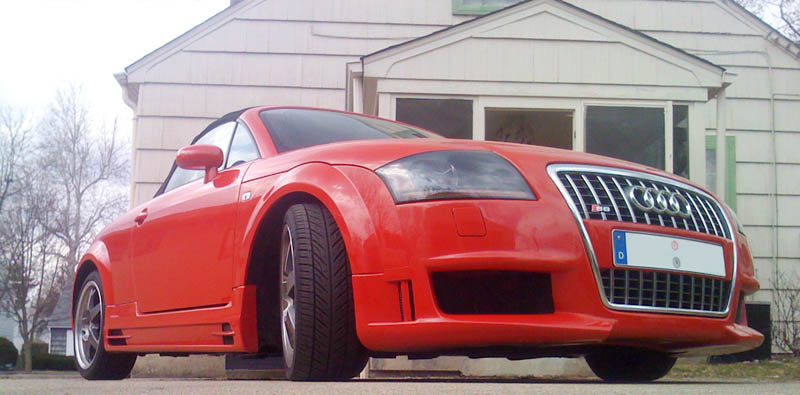 Complete Body Kit and Tuning Modifications for the Audi TT 8N
Don says, "I had modified cars in the past but this is my 1st Audi." Guess what? The car is for sale. Don thinks that he will probably never get the price he'd like - considering all the time and effort - but as he says, "I love this hobby." From the time he ordered the Rieger body kit until the time it was finished, it took about 6 weeks.

"This car, while track-capable, was intended for the street. I would absolutely do it again." We know so because Don now says he's looking for a used Audi S4. We're hoping to get pictures of that project too. It's always a pleasure to present a job well done.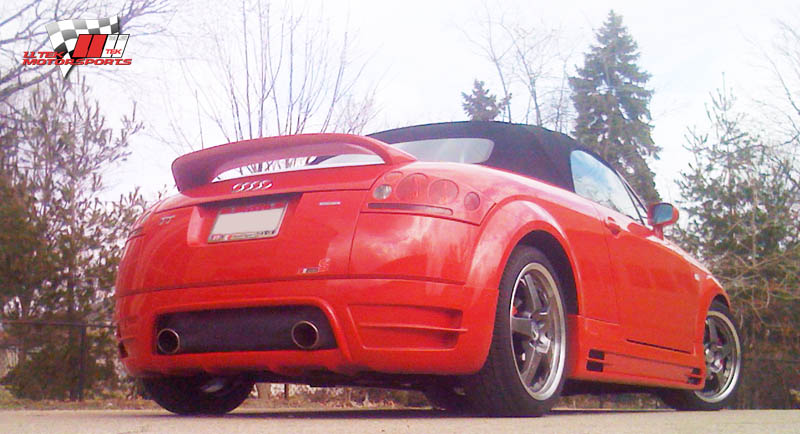 UBERHAUS wing and tail light masks.
All bodykit parts featured in this LLTeK press release are included in our optional MatchPaint program. If you have questions about this bodykit project or any other Audi tuning project offered by LLTeK - Call toll-free now at:
1 888 465 5835 or 1 888 GO LL TEK.... a friendly and knowledgeable Sales Rep will be happy to answer your questions.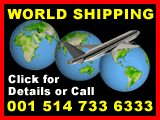 More Body Kit and Tuning Options for the Audi TT 8N


Click and and View List of ALL Press Releases



Click and Return to LLTeK Home Page