August 25, 2008 - LLTeK introduces Carbon Fiber Interior for Audi Q7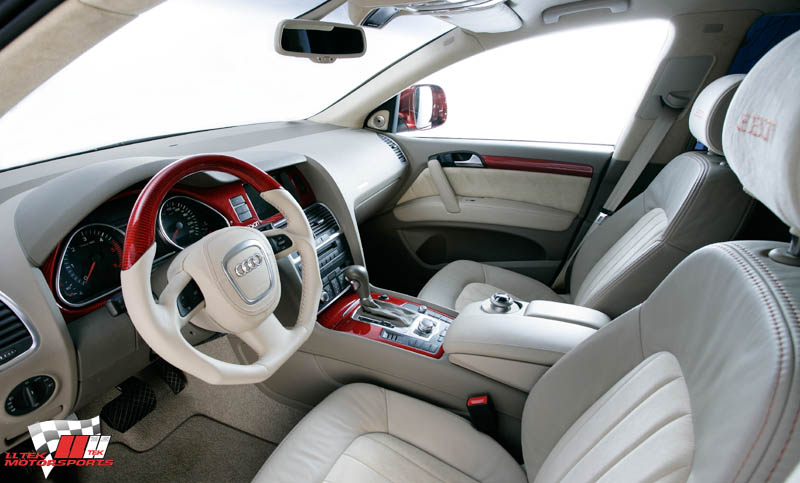 Interior kit for the Audi Q7 - now available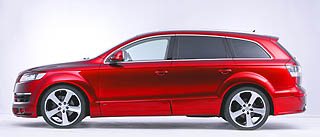 Red Hot Wagon ~ JE Design released a newly painted ultra-red showcase Q7 today, featuring not only a striking new exterior color, but a new carbon Fiber / carbon Kevlar interior kit. This is not knock off faux-finis. It's the real thing. The carbon kit is a pre-molded product in true 3-D trim and the major pieces are not the flat 2D stick-on variety.

The eye candy red (as seen in the photo left) syncs well with the interior kit, however, other colors or traditional carbon fiber are available on special request. LLTeK will also offer some new upholstery extras that will complement these special interiors. At this time, there is no import plan for these upholstery items to be kept in stock and they would also fall under the ordering category of custom request. Watch for pricing soon.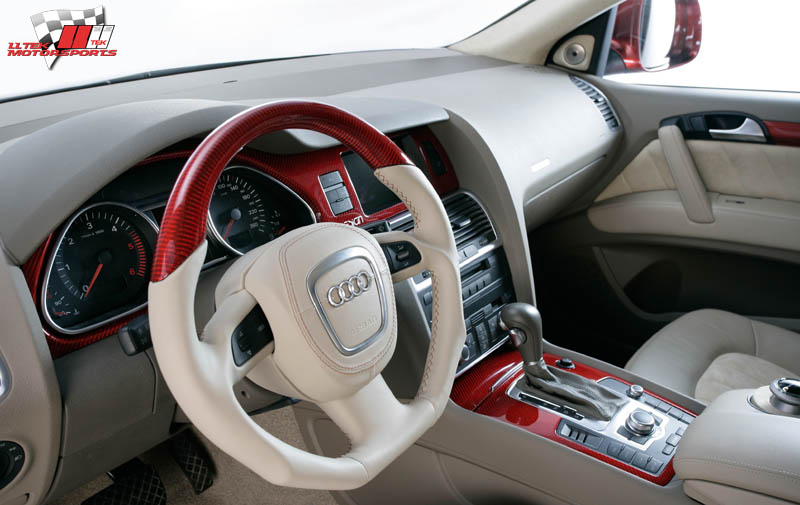 Overall view - dash, console and door.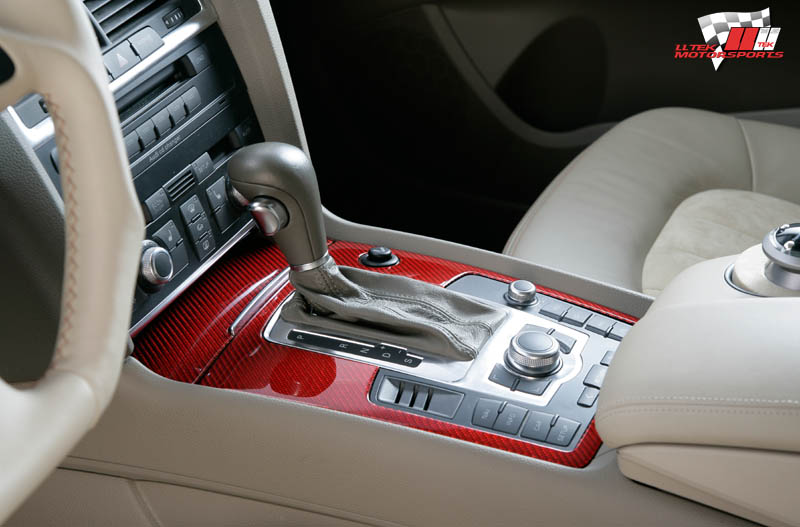 Detail View of Center Console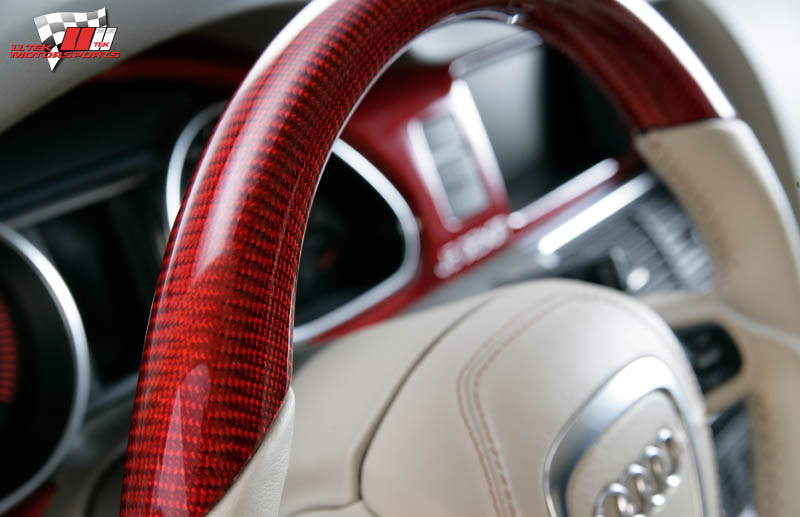 Detail View of Weave in Steering Wheel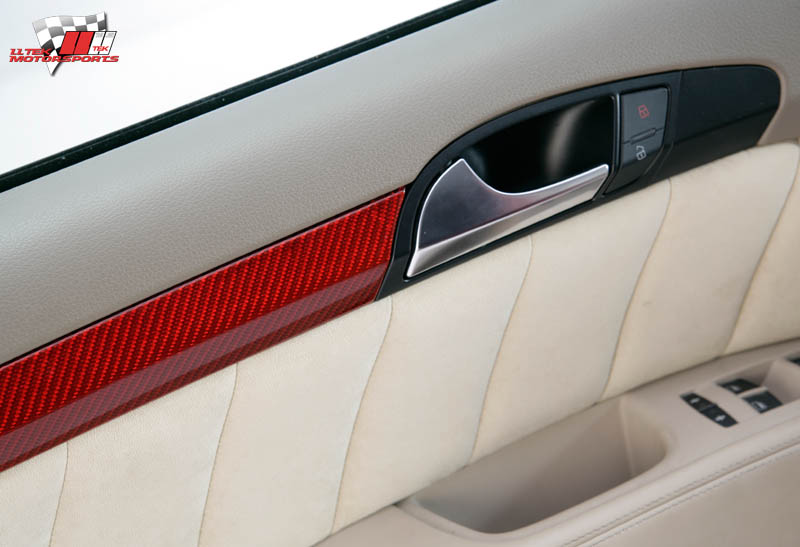 Detail View Door Panel Accent
Click Here Now and View Images and Pricing for the Audi Q7 Bodykit made by JE Design
If you have questions about this interior kit styling for the Audi Q7 or any other tuning project offered by LLTeK - Call toll-free now in North America: 1 888 465 5835 or 1 888 GO LL TEK.... a friendly and knowledgeable Sales Rep will be happy to answer your questions.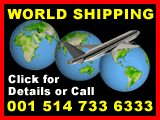 Click and and View List of ALL Press Releases



Click and Return to LLTeK Home Page