October 22, 2008 - Body Kit Styling for VW Eos by Caractere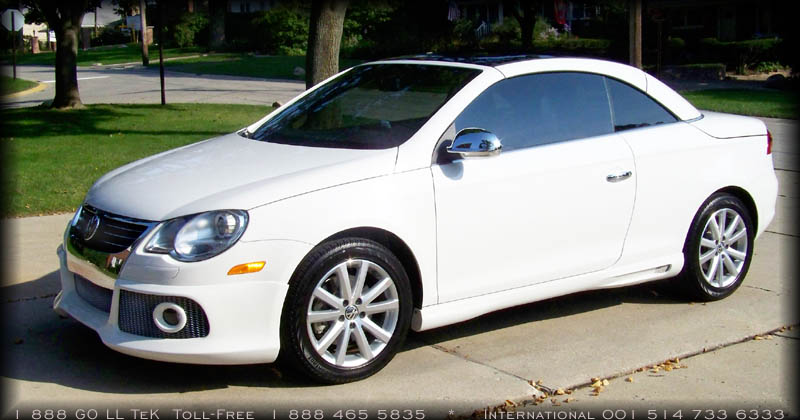 Caractere's bodykit styling for the Volkswagen Eos 1F adds spark to clean lines - with a conservative package.
The Volkswagen Eos, by all accounts, is a fun car to drive. It has been available across all of North America since early 2007 and LLTeK is pleased to present Body Kit Styling from Caractere and offer premium manufactured tuning parts to the owners of these vehicles. This Eos is asembled in Palmela, Portugal and is the successor to the Volkswagen Cabrio.

The retractable hardtop roof, designed and built by OASys (Germany), with sliding glass sunroof, is absolutely unique. The whole thing folds into the trunk in 25 seconds - it's an automated process and a thing of beauty. North American drivers have the option of two front wheel drive engines - a 2.0 litre turbocharged version with almost two hundred horsepower - or the 3.2 litre version with 247 horses. Both look better with a bodykit from Caractere.


Photos courtesy of LLTeK client - Illinois, USA
released in Europe in the first quarter of 2006
released in North America in the third quarter of 2006
right-hand drive released in Japan October 2006
released in New Zealand and Australia in January 2007
released in South Africa in the second quarter of 2007
Click Here For Details and Pricing of the VW Eos 1F Bodykits by Caractere

Click and and View List of ALL Press Releases




Click and Return to LLTeK Home Page