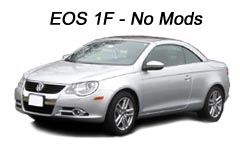 The body kit produced by Caractere of Belgium is a premium set of tuning parts consisting of a front spoiler (bumper cap), sideskirts, and a combo exhaust / rear valence. All these pieces are manufactured in PU-RIM (polyurethane - reaction injection molded) - the same material that your OEM parts are composed of.
A raised but discreet wing for the trunk is also available, along with Caractere wheels. The design and manufacture is of the highest quality available in the aftermarket for German car enthusiasts. Call LLTeK toll-free at 1 888 465 5835 in North America and ask questions about this styling project for your EOS.
LLTeK has partnered with Caractere since the mid-nineties - Caractere body kit parts are recognised worlwide for quality and fitment. Purchase with confidence - these items are THE benchmark. It doesn't get any better.
Get a quotation today
. LLTeK will provide direct to-your-door shipping via Fedex or UPS; it will arrive with the assurance that your EOS project will proceed with "no surprises." This means your adventure in body kit styling will provide you with a positive experience one day later and into the future.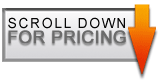 Image
Description
Composition
Price

CARVE1F-01
Front Spoiler
PU-RIM
$669

CARVE1F-05
Rear Valence 2.0T with
Includes Sport Muffler
1 Tip Left and 1 Tip Right
PU-RIM
$1179
CARVE1F-02
Rear Valence For 1.6 / 2.0 / 2.0 TDI
without Exhaust Opening
PU-RIM
$439
CARVE1F-03
Rear Valence 2.0T / 3.2 V6
Fitment for Original Exhaust
with Twin Tips on Driver Side
PU-RIM
$489
CARVE1F-04
Rear Valence 1.6 / 2.0 / 2.0 TDI
Includes Sport Muffler
1 Tip Left and 1 Tip Right
PU-RIM
$1111


CARVE1F-06

Rear Spoiler
Urethane
$439


CARVG5-28

Side Skirts (Left and Right)
PU-RIM
$619


Download the Caractere CW1 Wheel Specs and Pricing PDF Here