March 19, 2009 - E-code LED Headlights with HID for Audi A4 B5, A4 B6, A6 C5 and TT 8N
It's been a long time coming - but they're here. LLTeK received its first consignment of lighting upgrades for older and current Audi A4 and A6 and TT models recently. They were carefully unpacked and sent to the LLTeK test bench to verify operability. Next, the lights were installed in Audi cars to see how the LEDs functioned in real time. Wiring configurations were documented and later adjusted at the factory to ensure LLTeK customers are buying "Plug-and-Play" product designed for North American cars (note: North American cars do have slightly different wiring) but LLTeK will stock models for euro-spec wiring.

These super-bright units represent an exciting improvement for drivers - they are manufactured to e-code specifications, so they have tight, highly-focused beam patterns (LLTeK will be offering the HID versions exclusively). In addition, the integrated, driver-activated LEDs, which can function as Daytime Running Lights (DRLs) look great and provide visibility to oncoming traffic a long way off. Daytime and Nightime safety factors count.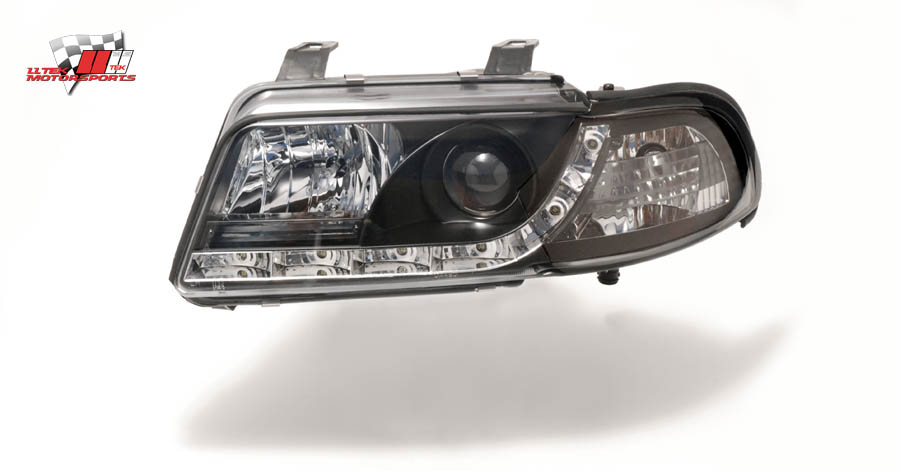 Photo above is euro-spec driver side headlight with S-Yo bulb in the corner (silver/yellow-orange).
These units are factory-modified to work seamlessly with North American wiring harnesses.
SEE HID LED Headlights for Audi TT - Details and Pricing Here
The improvements produced by LLTeK's e-code headlights go far beyond cosmetic considerations. However, there are aesthetic benefits also. Each set of headlights will come with a set of S-Yo clear corner turn signal bulbs. This means compliance with orange turn signals without an orange bulb. The silver-colored coating provides the "euro" clear corner look but the S-YO bulb flashes yellow/orange turn signals to meet safety and xxxxxx issues. The high beams are equipped with our super bright "Super Plazma" bulbs.

Replace your current headlights with HID e-code high performance lighting now.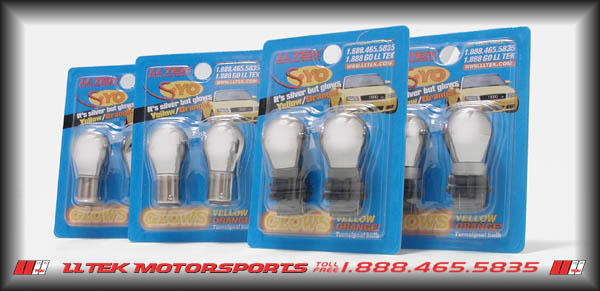 Benefits of High Performance LED plus HID Lighting Headlights
HID "plug and play" power equipped.
Xenon=increased safety. High beams come with "super Plazma" bulbs installed.
e-code means tighter focus and projector beam concentration.
S-YO equipped turn signal bulbs eliminate orange in the corners.
LEDs=increased safety. Documented superiority to halogen lighting.
Improved night driving over old yellow and pitted lens covers.
Superior design, look and function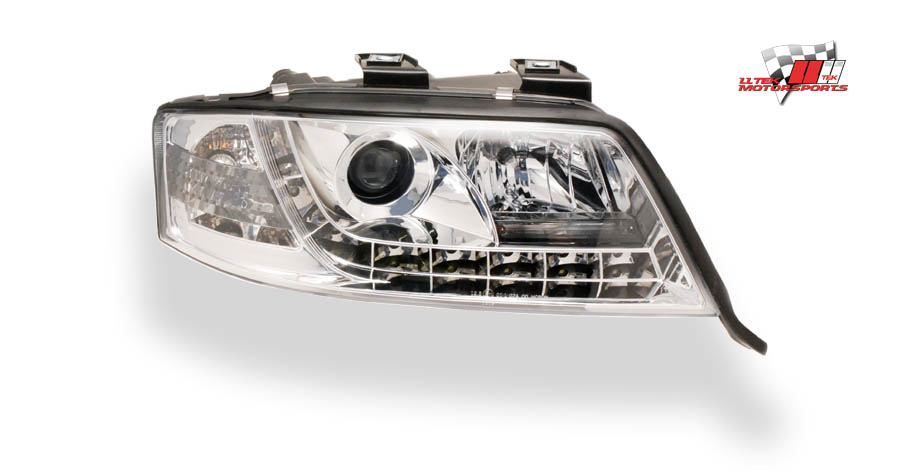 The LED style lighting option include choice between chrome and black finishes, but all meet e-code projector standards - Audi A6 C5 (passenger) illustrated. Note the silver S-YO bulb (left hand corner).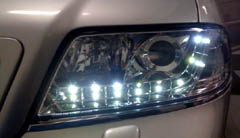 A couple of days after sending out a set of these new headlights to a customer who owns an Audi A6 (2001), we received an e-mail that reads - "Thanks again for the ... headlights they look awesome, everything works great." We are expecting more images at some point as per his communication, but we are truly pleased when things go smoothly because that's precisely what every customer and vendor wants. Full 10 Points!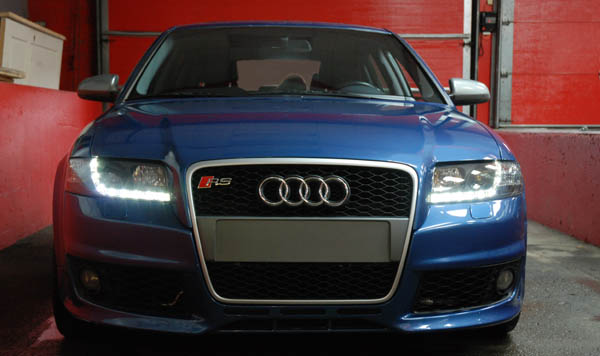 Photo of the e-codes tested at LLTeK on March 9, 2009 - the car is a denim blue A4 B6 2002 modified with a Hofele RS Four conversion. Now added - HIDs; LED DRLs; and S-YO clear corners.
North American DRL Activation Options
Activate the DRL manually by selecting the parking-light position
Activate the DRL automatically by turning on the headlight
Optional user selection so that DRL turns on when car is started.
S-YO silver bulbs maintain the clear finished look.
note 1 - All Canadian cars in the A4 B5 series (pre-facelift) will need to make a minor modification to connect the current VRD (voltage reduction device) in order to use the headlight.

note 2 - When the headlights are ordered for countries outside North America - LLTeK will rewire back to European standards at no cost.
Details on pricing and first shipment landing will be made available soon. If you have questions regarding these modifications for your Audi - please call and speak with an LLTeK Rep who can answer with first hand knowledge or prepare a quotation for your project. You are always welcome to call toll-free 1 888 465 5835 or International 001 514 733 6333 if you have any questions.
Audi Model Compatibility and Availability
Audi A3 8P
"Sportback"
Audi A4 B5
pre-facelift
Audi A4 B5
facelift (includes S4)
Audi A4 B6
includes S4
Audi A4 B7
includes S4 and RS4
Audi A6 C5
pre-facelift
Audi A6 C5
facelift
Audi TT 8N
Click and and View List of ALL Press Releases




Click and Return to LLTeK Home Page