Quick Link Access to Hofele Design Bodykits for Audi, Porsche and VW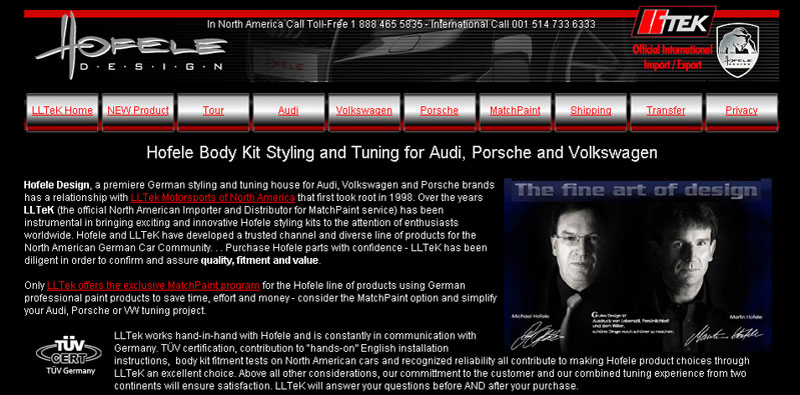 LLTeK now offers site user navigation based on Hofele Design preference.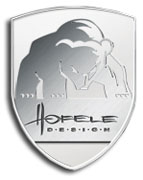 LLTek is proud to showcase the fine product line of Hofele Design for Audi, Porsche and Volkswagen cars in their own separate environment. Hofele has carved out an enviable position in the body kit styling and tuning aftermarket. Innovative product and first class design drive growth and recognition for this German firm. When LLTek website visitors tour the Hofele Showcase, they will be one click from the Hofele body kit offered for their car.

LLTek invites Audi, Porsche and Volkswagen enthusiasts to visit the Hofele Design Showcase by clicking on any of the Hofele images found on this page. This quicklink page is your assurance that LLTeK truly appreciates the fine line of Hofele products. LLTeK now offers a permanent link on the LLTeK hom epage banner that will speed navigation to the Hofele productof your choice.


Click for Hofele Design Body Kit Styling Index for Audi, Porsche and Volkswagen
If you own a German-engineered automobile and have questions regarding your body kit styling project - then call and speak with an LLTeK Rep who will answer your questions or prepare a quotation for your project - we can be reached toll-free in North America at 1 888 465 5835 or International at 001 514 733 6333.
Click and and View List of ALL LLTeK Press Releases




Click and Return to LLTeK Home Page