Blacktop Audi S8 D3 Styling gets "El Diablo" Award
This is a photo file on a recently completed project in California that Audi enthusiasts, especially Audi A8 and S8 D3 owners, should find very interesting. The aftermarket suspension lowering device (electronic) is available from LLTeK and accounts for the radical stance of the Audi S8 pictured here. Having said that, ride height is adjustable with fingertip control and the device is perfectly at home on Audi's flagship luxury performance car.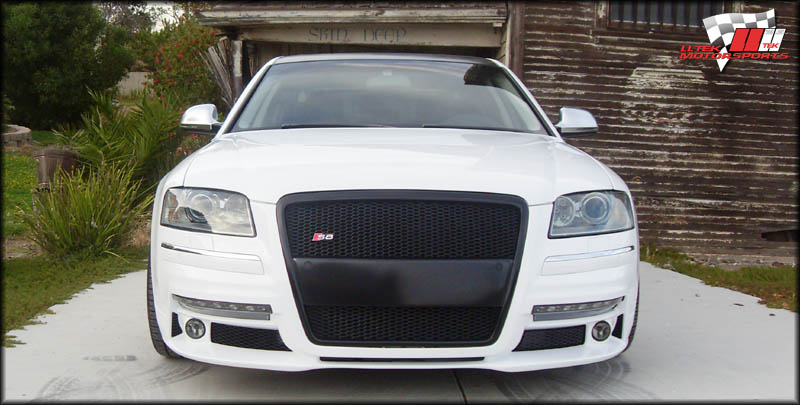 This Audi S8 D3 went from impressive to stunning in short order.
Luxury and performance are a rare combination in the motoring world and owners of these cars, as evidenced here, often look for something special. But what do you do if you already own an Audi S8 and want to get to the next level? Answer: Call the LLTeK toll-free number 1-888-465-5835 and get some friendly tuner solutions from Hofele Design's North American importer. With LLTeK's depth of experience in project cars, a "what-to-do" white S8 becomes a major "tour de force".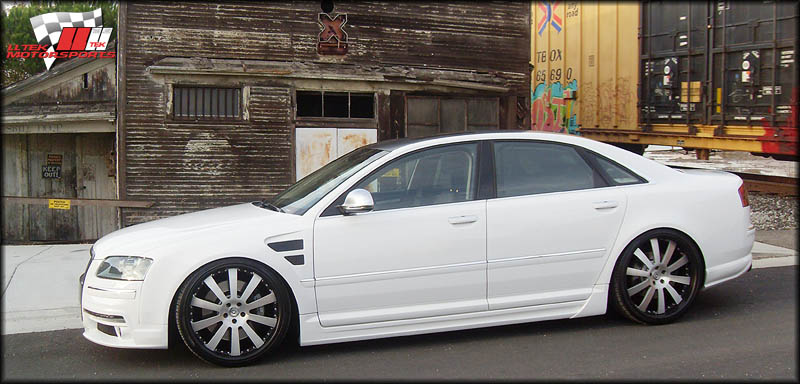 Here's the short list of styling parts that went into this Audi S8 project:
Start with fine German-engineered automobile
Choose outstanding front bumper (i.e. Hofele Design RS8) from LLTeK recommendations
Add twin banks of high performance LED's wired up as DRL's (LLTeK installed)
Ebony Black RS8 grill with small racing mesh (LLTeK installed)
Performance Fogs in the corners (LLTeK installed)
Breitbart fenders with dual venting in relief ( Hofele Design)
JE Design short wheelbase side skirts (long wheelbase versions available also)
Hofele Design Rear Valance ( with matching quad tip Hofele exhaust)
Suspension Lowering Module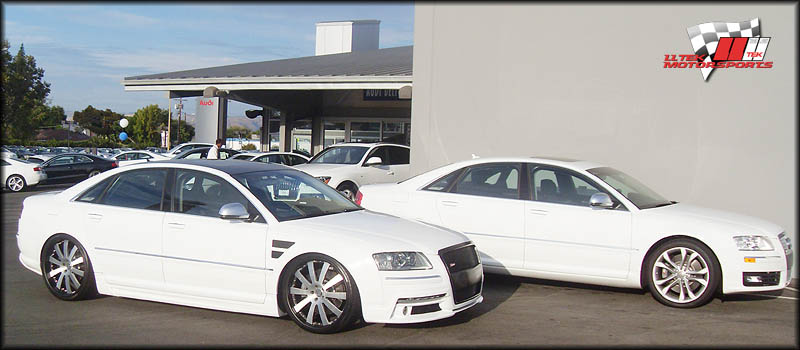 The results are a perfect combination of performance, great looks and need we say great sex appeal. The Hofele design is technical, sporty, aggressive and ultimately refined, but the attention to detail and personal touches that accent this project need referencing also: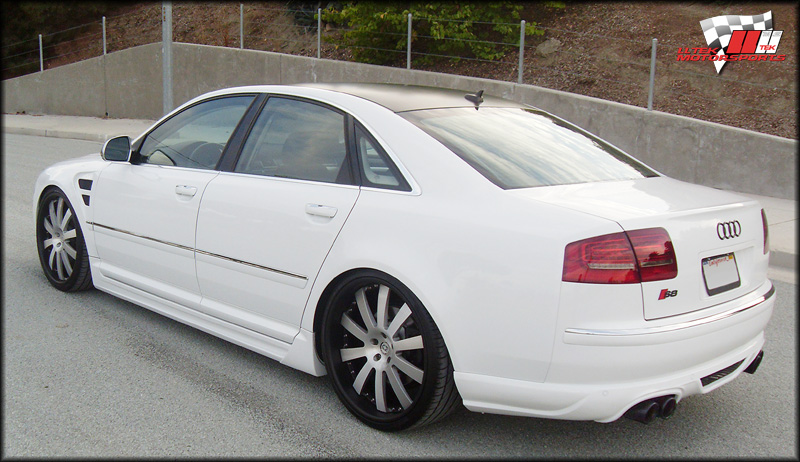 Black Roof (2-tone contrast scheme)
Black bumper grill with RS8 badge (NO rings!)
Blackout Rings and S8 Badging (aft)
GunPowder Black exhaust tips
Black Tint Brake Light Lens
LLTeK wishes to sincerely thank our happy customer Mr. P. El Diablo, who has put so much effort into creating a unique, superb car and made sharing the story possible with his outstanding photographs.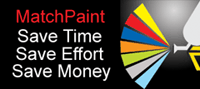 All LLTeK's body kit styling components are offered with MatchPaint professional services to make your upgrade experience easier and faster. This option allows LLTek to pre-install LEDs, corner fogs, grills, badges etc. plus all needed fuses and wiring at no cost...plus, lighting products are tested before they are packed for shipping! Whether A8 or S8, short or long, from 2004 to 2010 the car will look better with an LLTek Hofele body kit upgrade.Call Toll-Free now:1 888 465 5835 or International 001 514 733 6333