Caractere Body Kit Styling Images for the VW Golf VI - Just Released
The American version of Volkswagen Golf VI (known as the VW Rabbit in earlier U.S. versions) will feature 15" wheels with all-season rubber off the lot - while the euro cousin TDI will be lower with sport tuning and come equipped with 17" all-seasons. LLTeK can supply limited edition, custom manufactured Caractere CW1 wheels for your Golf VI if 15" wheels don't turn your crank. LLTeK is pleased to present Caractere styling and provide owners of the Volkswagen Golf VI with styling options that feature worldwide recognition of design, premium manufacturing materials and impeccable reputation.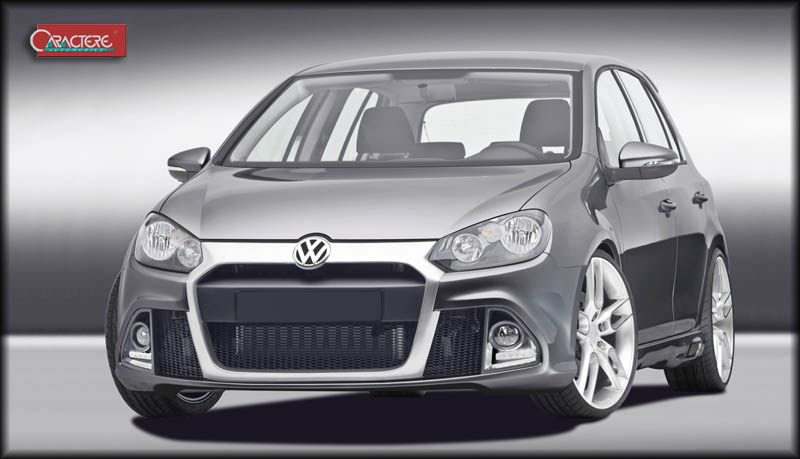 VW Golf VI front bumper styling by Caractere will offer aftermarket LED lighting.

The complete Caractere ensemble for the Golf VI features 4 body kit components: front bumper (for cars with or without headlight washers, fog lights, PDC, Parking Assistance), rear spoiler/valance (with or without exhaust), roof spoiler (styling choice of "sport" or "classic") and sideskirts. The image above features Caractere's optional 19" CW1 sterling finish wheels; also available for the Golf VI are 18" CW1 wheels with contrasting graphite finish.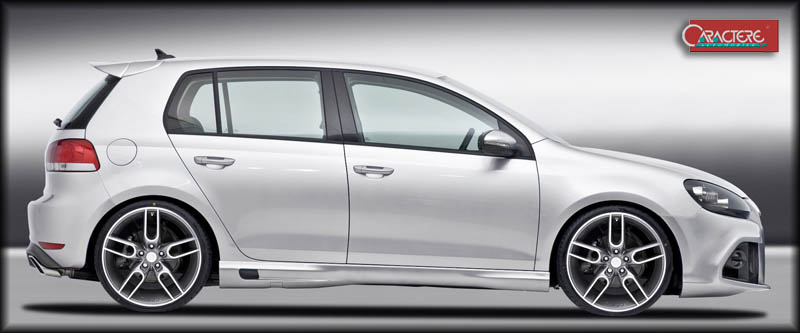 VW Golf VI - styling modifications by Caractere - here again, illustrated with CW1 wheels.
As soon as they are available - more pictures and pricing will be posted in a new Golf VI section of LLTeK's website - Please Call Toll-Free now if you have any questions - 1 888 465 5835 or International 001 514 733 6333 - LLTeK has answers.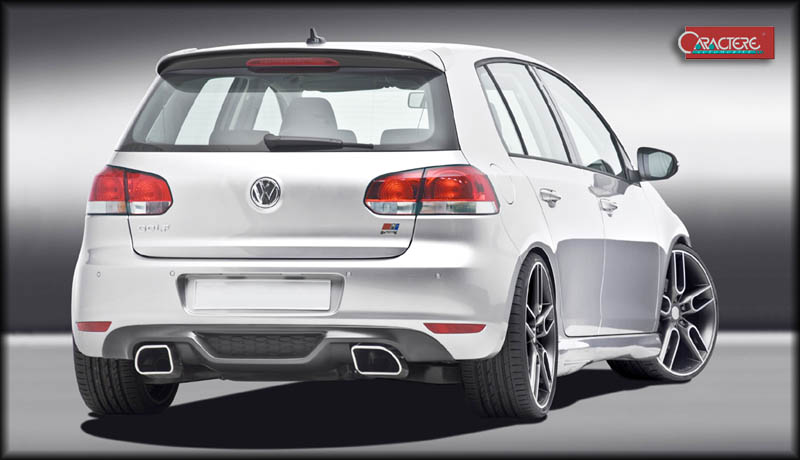 GEN 6 styling by Caractere - illustration of rear valence with sport exaust options.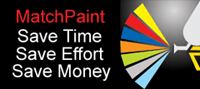 LLTeK offers MatchPaint service on all body kit tuning projects for Volkswagen cars. The service is offered to tuners as a way to make gains on project timelines and costs. The graphic for Match Paint will be found often on the LLTeK website and you are invited to click and read about LLteK's professional paint services. You are always welcome to call toll-free 1 888 465 5835 or International 001 514 733 6333 if you have any questions.