you are here: LLTeK Home Page :: Press Release Central :: JE DESIGN Wraps Audi A8 D3 Bumper
May 28, 2012 - Subject: Pictures from a Very Pleased Customer :)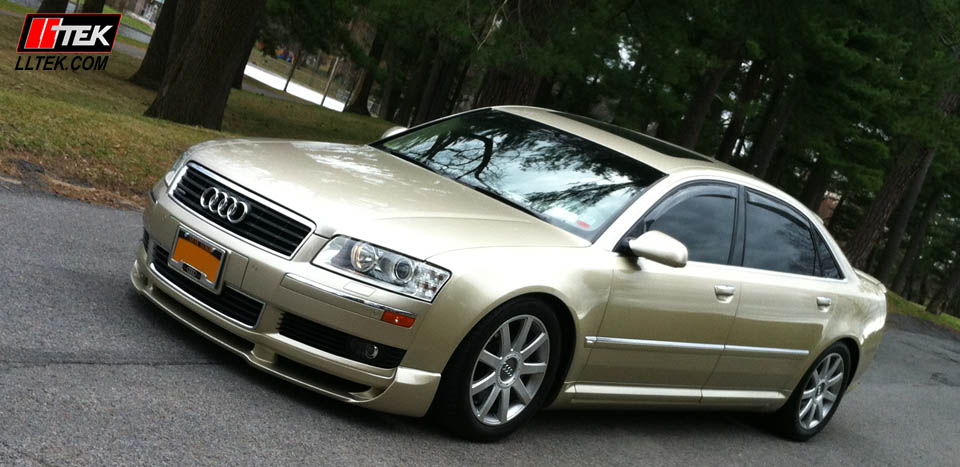 JE DESIGN produces a bumper lip spoiler for the A8 D3 that preserves the original front grille.
That was the subject line; Subject: Pictures from a Very Pleased Customer =]
A couple of weeks ago, LLTeK received an e-mail from Stan (out of Albany N.Y.) with pictures of his modified Audi A8 L D3. It's a rare bird and we're just as pleased as our customer to share them with you. Our thanks to Stan for sending them along.

You'll rarely see this this sandy champange color (LZ1Z) called "Platinum Beige Effect" because it was exclusive to the long wheelbase D3. Yes, this 8-year-old car's condition is superb - nice to see. We suspect it has never been and never will be subjected to the winters of upper New York State.