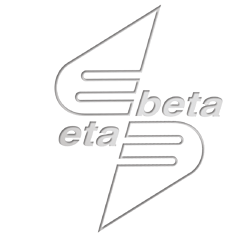 November 1, 2012 - This year, eta beta (founded by Ing. Giorgio Prestini) celebrates 35 years of research and developement. LLTeK is pleased to present images of a local customer's 650 BMW dressed up with a set of 19" eta beta ceramic whitewheels. 5 spokes twisted and accented with stainless steel inserts match up beautifully to the OEM white/chrome styling.
The wheels are direct from the eta beta factory in Italy, the motto goes:
"Le idee si possono, ma solo l'originale ne possiede l'essenza.
Ideas can be copied, but the essence dwells in the original only."
The design, the care, and the passion that makes these wheels (jofiel x)unique are the reason our customer chose them. If you would like to see what your car would look like with these wheels on them, eta beta has a functional wheel preview application on their website here. You'll need to upload a full profile picture of your car and click on the buttons and drag the wheel images around - but it's fun and it works. If you'd like a set and you need a quotation - give us a call - or send us an e-mail.