March 19, 2007 - LLTek Releases RS4 Look Bodykit Styling (Lite)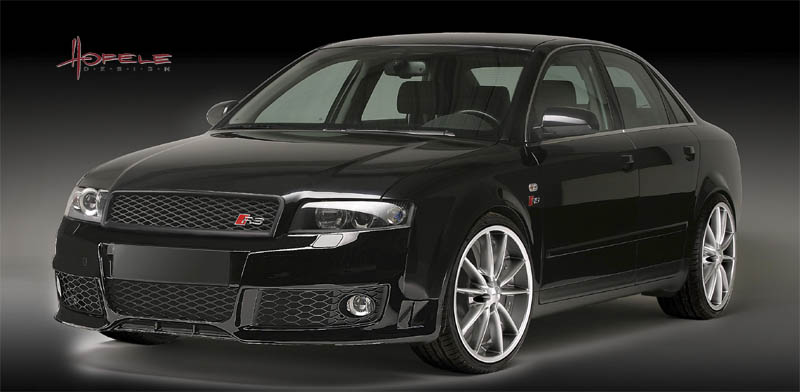 Photo of an Audi A4 modified to RS4 Look by Hofele featuring mirror shells and matching mesh grillwork.

Yes, LLTek has a complete new full frontal conversion kit to convert any A4/S4 B6/8E to the complete RS4 look. And the look is very spectacular (see Breaking News #109 and #117 for details). Now for those enthusiasts who wish to spend less money, LLTek and Hofele introduce the RS4 Lite conversion program. The kit consists of a complete new front bumper and utilizes the lower left and right OEM RS4 corner grills to emulate the looks of the real RS4 car. The upper grill does not need to be changed. However, LLTek recommends its new RS4 look upper B6 grill (see Breaking News #115) which is shown in the photo on the car. The sports grill is all black with RSR style mesh. The lower center mesh section can exactly match the new upper RS grill. So, it's a complete RS upgrade package at a reduced price compared to the complete RS4 look (which is nonetheless outstanding). The LLTek match program is also available for this upgrade. Price for the bumper is $999 and $1,099 if the car has PDC. The upper grill will retail for $222. Call LLTeK with your questions today - toll-free at 1 888 465 5835 or 1 888 GO LL TEK.

Click and and View List of ALL Press Releases



Click and Return to LLTEK Home Page